About DEAR
Cin7 Core, formally known as DEAR, is an app that makes enterprise-level inventory management, manufacturing, sales integration, reporting, and automation accessible to all businesses. Leverage the power of multi-module inventory management software to keep the moving parts of your business all in one location. Automate time-consuming tasks, whether you are in retail, wholesale or manufacturing. Achieve complete visibility of sales across all channels. Integrations with online stores and shipping platforms help you reach more customers and increase sales. Everything is in one system at a fraction of the cost of ERPs.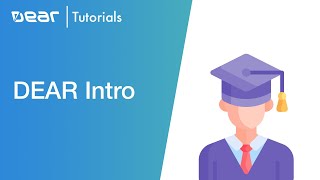 DEAR does not have a free version but does offer a free trial. DEAR paid version starts at US$325.00/month.
Starting Price:
US$325.00/month
Industry: Information Technology & Services
Company size: 2–10 Employees
Used

Daily

for

2+ years

Review Source
---
The best cloud-based Inventory Management option for SMEs
As a consultant implementing DEAR Inventory for a wide range of SMEs, we have solved an innumerable amount of problems along the way. From Batch tracking, to serial number tracking, integrations with online stores, accounting, shipping, reporting and forecasting, etc, it is all there.
The team at DEAR are generally very quick to respond and offer assistance, and the users are given the power to request and vote on new features to be implemented. The subscription pricing is also at a point where it represents huge value for money.
Pros
As a cloud integration consultant working with SMEs in Adelaide and interstate to solve inventory management issues by implementing the right software, DEAR has proven again and again to be the leading choice for these businesses and is now our recommended choice as an implementation specialist.
DEAR has the functionality to provide a central solution to any SME looking to sell online or instore across a number of channels, and manage all the inventory in one place.The integration with Xero is top notch and the most robust I've seen of almost any app that connects to Xero.
The integrations to eCommerce channels are consistent in their setup and options and allow a great deal of flexibility. Complementing these integrations are shipping service integrations that allow for a full suite of inter-connected apps with DEAR as the hub.
Cons
If I had a gripe, it would be around some minor inconsistencies within the UI across various parts of the software, as well as some minor inconsistencies with various reports that are available.
Industry: Food & Beverages
Company size: 51–200 Employees
Used

Daily

for

2+ years

Review Source
---
Excellent Software for SMEs
Its been a great journey. Best thing is the support team which is always ready to extend there support round the clock. [sensitive content hidden] from dears support team is exceptional individual.
Pros
inventory management and the ability to track inventory which is provided by very less ERP and are way more expensive than Dears system.
Cons
I liked everything about dears. There is nothing that i can think of that would be regarded as least liked.
Industry: Furniture
Company size: 11–50 Employees
Used

Daily

for

6-12 months

Review Source
---
We stepped away from Cin7 and choose Dear, only to have them integrate.
Pros
The bin feature is why we chose Dear. It's been the most helpful.
Cons
It's meant for manufacturers, not really suitable for other companies.
Industry: Food & Beverages
Company size: 11–50 Employees
Used

Daily

for

6-12 months

Review Source
---
An Excellent Customer Service Specialist
I would recommend Dear solely based on the help and support I received from a brilliant Customer Support Specialist called [sensitive content hidden]. During a time when my company was suffering some difficulties she went above and beyond to help accommodate the challenges I faced and made me feel listened to and valued. She was brilliant and made me have a positive experience of Dear. Based on my customer experience with her I would recommend Dear to other people.
Pros
The invoicing and sales management is easy to use and it has a good user interface. Customer support responds to emails within 24 hours. Some support specialists send videos which is a great way to understand the system.
Cons
There is a wide discrepancy in the quality of customer service specialists- some are brilliant and some are very unhelpful and do not seem to be empathetic to the customer's problems. Sometimes it is obvious that the person lacks the technical knowledge to support the customer so you just go around in a circle. Maybe the support emails could be flagged in different categories such as 'interface issues', 'data issues' and that way the technical emails can be sent to someone who is an analyst. The training videos are not very helpful as they only give a generic overview that doesn't help when you have your own data uploaded and face problems. Training would be more helpful when you have your own data uploaded into the system and after a week of using Dear book a 30min training session with a support member who could answer the bespoke questions you have related to your business - as the currents videos never helped when I needed help.
Industry: Wholesale
Company size: 11–50 Employees
Used

Daily

for

2+ years

Review Source
---
Fantastic Support & Product
Amazing
Pros
There is so much to list that is good about Dear. The system is a very easy to use and their tech support are friendly and available 24 hours a day
Cons
Just the mobile app for picking and packing orders. Its a little slow and not user friendly.