About Asana
Asana is the perfect platform to help you manage and implement your IT projects across your organisation. Asana helps teams orchestrate their work at scale—from daily tasks to strategic initiatives. With Asana, teams are more confident, move faster, and accomplish more with less—no matter where they are located or how many different departments are involved. More than 135,000 paying customers and millions of free organizations across 190 countries rely on Asana to manage everything from company objectives to digital transformation to product launches and marketing campaigns. It's time to move work out of disjointed spreadsheets and email and let teams collaborate and communicate more effectively in one place. With Asana, it doesn't matter how many different teams or departments are coming together on a project, they can share context and assign ownership with tasks, combine related work, share files, get instant updates on tasks and projects and build effective cross-functional workflows. In Asana, you can track the status of initiatives with ease and get an accurate view of how you're progressing towards goals. Report on project progress in minutes with real-time work reporting to create visibility for teams and stakeholders. Join millions of users getting work done—from global brands such as Zoom, ClassPass, and Reddit— to small teams. Get started fast with a free trial.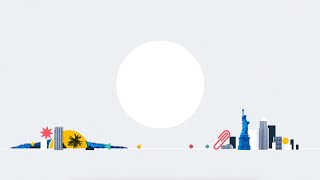 Asana has a free version and offers a free trial. Asana paid version starts at US$13.49/month.
Industry: Graphic Design
Company size: Self Employed
Used

Daily

for

2+ years

Review Source
---
Highly recommend utilizing Asana for effortless team and project management!
I highly recommend Asana, I am constantly setting it up when clients aren't using a project management platform or if someone is starting out working freelance on projects it's such a great way to have a dashboard for your virtual office.
Pros
I really love how productive it can help you, seeing the different aspects of each task and knowing where you're at in the process, as well as how you can manage your content and work as a team has been an essential aspect of my scaling in my business.
Cons
There are aspects of the platform I'd like to utilize but being budget aware I am not able to do this yet because of financial obligations and it would be nice to have access to the features even in a limited way.
Reasons for Choosing Asana
I find Trello to be messy and confusing.
Reasons for Switching to Asana
The ease of use in combination with cost was how I ended up choosing Asana.
Industry: Human Resources
Company size: 11–50 Employees
Used

Daily

for

2+ years

Review Source
---
Manage projects online and collaborate easily with the Asana solution
In the end, I recommend researching and trying Asana for yourself to determine if it's the right project management tool for your needs.
Pros
I've used the Asana solution to manage several projects over the course of my career. From experience, I can say that this tool guarantees ease of use, allowing me to delegate tasks and track the progress of my team's work without getting in the way. The software enables my staff to meet deadlines for the completion of activities. In short, thanks to this online project management and collaboration solution, we've been able to increase our productivity.
Cons
Despite all the good things I think of the Asana management tool, I find that its interface could be less cluttered with options, as this aspect often poses difficulties for my team members. Indeed, my collaborators have difficulty finding and using some of the platform's specific functionalities.
Industry: Education Management
Company size: 11–50 Employees
Used

Daily

for

2+ years

Review Source
---
Asana - Project Management Tool
Pros
The UI of Asana is very user friendly that allows me to create new projects and add team members to the project easily.
Cons
I wish Asana made its Team Communication feature simpler.
Industry: Computer Software
Company size: 2–10 Employees
Used

Daily

for

2+ years

Review Source
---
An easy to use PM app
One of the big challenges in by work is getting all the stakeholders on projects to work on common platforms. I've used Asada as the go-to app for all projects, with integration with Google Workspace and Slack in particular really useful. It helps to plan and review progress on projects, and allows you to run projects in either agile or waterfall formats. It's also not too complicated, there are various subecription levels that give you access to the features that you need
Pros
Quick and easy to setupAllows collaboration with clients and partners Integrates well with Google Workspaces, Slack etc
Cons
I've become so used to Asana that there's nothing the bugs me now. It's perfectly suited to planning and running technical projects
Reasons for Choosing Asana
I preferred the integration options with Asana, and Basecamp became too expensive
Reasons for Switching to Asana
I had a specific requirement in mind when I evaluated the options, and Asana was able to deliver on all counts. I setup a free trial and then kept on using it
Industry: Education Management
Company size: 5,001–10,000 Employees
Used

Monthly

for

1-5 months

Review Source
---
Asana evaluation
Overall, I prefer Asana, it's really user-friendly and still provides Portfolios, visual organisation, and customizable fields optimise project setups
Pros
- I follow my projects with as little movement as possible through simple structure- User interface is simple and efficient with a nice visual structure- Possibility of future planning is effective in a brief and distinctive way, enabling you to view all events smoothly- The app is constantly updated
Cons
- As a user I encounter some uncomfortable features- Multiple advertising notifications on the e-mail- Inability to copy projects to another account- Basic version lacks some features that may be attractive to other users- Sometimes email notifications arrive lateLimited storage space is sometimes not suitable for projects and large work teams