About Process Street
Process Street is a modern process management platform for teams. We help teams share their core processes, then transform them into powerful no-code workflows. Start with employee onboarding to set up new hires for success, then build all sorts of workflows like employee onboarding, client onboarding and tenant screening. Manage your team wiki and company handbook 100% free. Join Salesforce, Colliers, Drift, and 3,000+ others who use Process Street today.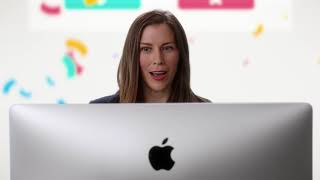 Process Street has a free version and offers a free trial. Process Street paid version starts at US$30.00/month.
Starting Price:
US$30.00/month
Alternatives to Process Street
Industry: Human Resources
Company size: 11-50 Employees
Used

Daily

for

2+ years

Review Source
---
Don't Build a Business Without it!
Allows us to build a business with consistent customer experience and keeps all the details in order. This is the most useful business software I've come across.
Pros
As easy to use as a process software can get. Integrates with every software we use via Zapier. Build dynamic and scalable processes. No other software in this price range even compares.
Cons
Need to build a copy and paste feature for pieces of a process, currently you can duplicate the entire process but not just a task or a piece of a task.
Reasons for Choosing Process Street
Todoist is great for one offs, but it couldn't handle large, in-depth, recurring processes.
Reasons for Switching to Process Street
It is the best for businesses with a lot of recurring processes. Our ability to automate around Process.st is amazing.
Industry: Marketing & Advertising
Company size: 2-10 Employees
Used

Daily

for

1+ year

Review Source
---
All my business processes can be managed within Process Street
We use Process Street similarly to a project management tool. All of our new content projects are administered via Process Street and this tool makes it easy for everyone involved in production to know what's expected of them, when. It's a flexible process that changes when, for example, clients need edits or we have to modify the workflow after first assigning the topic. Process Street works with us, not against us. We also use it for miscellaneous tasks like onboarding new team members, new clients, and to set expectations for various repeated projects outside our standard new content workflow.
Pros
I love that I can use this tool to build any workflow, for any use case, and for any customer. I have not found a project management tool (and I've thoroughly tested several) that empowers me to build an intuitive custom workflow like Process Street has. I feel like I'm only scratching the surface of what I could accomplish with this tool and the possibilities are exciting!
Cons
There are some quirks that I trust will be worked out in time, like more options for organizing conditional logic settings or being able to copy parts of one workflow to another. I think the only thing I would change about Process Street is creating some additional efficiencies to scale workflow building but I can't think of any major features it's missing.
Industry: Health, Wellness & Fitness
Company size: 11-50 Employees
Used

Daily

for

1-5 months

Review Source
---
Absolutely Amazing
It helped me to organize and to have all my information, forms, etc. in one place. The blogs, webinars, support and podcasts have also helped me with organization and growth of my business. Our rep has given me a lot of tips on what I need to do to use it more effectively. Every time I talk to him, I learn something else. I'm looking forward to actually creating a real template to run as a checklist on my staff trainings which we do every week. I hadn't even considered doing that until he mentioned it. He's helping me to run my business more effectively.
Pros
I must say that I am not a computer savvy person and I totally resisted even using it, but it has been a great place to store all of my information for my business. I'm sure this is not the most inherently valuable thing in the product within itself but the thing I have found the most valuable is the support! OMG, all of their team members have been helpful and when you ask for help, someone actually responds. They have these awesome informational blogs and podcasts that help you with your business and even webinars which help to make sure you're aware of all of the features that they have. But I must say, the guy I have dealt with the most, our rep is crazy phenomenal! Like I said, I'm not a computer savvy person so I'm very satisfied with the very basic way I'm using Process Street and how it has helped me to organize my information (which the place I'm coming from was a horrible disorganizational mess just to put things into perspective) but this dude really wants me to use Process street to the utmost of it's capabilities. He said I'm using it at only 20% of it's capacity and I'm happy with that. Just imagine if I get to 50% or 80% of it's abilities. Seriously, this guy really cares about how he can help you to use process street better, giving you tailor made tips and information and thereby strengthening your business and helping it to grow. Thank you so much Process street for hiring such a caring, wonderful, supportive and strong team!
Cons
My cons are probably not very fair, because I am not very "techy" but it did take me some time to get to the point where I am now with Process Street and I'm sure that part of my not using it to it's fullest capacity is partly due to my lack of computer literacy so it's a good thing that their support is so wonderful. Otherwise, I'm sure I wouldn't haven't gotten as far as I have. So my con I guess is more so about myself than Process Street. But I would say that what I liked the least is the pain, time and effort it took me to figure it out and the ongoing time and effort it will take to use it more to it's fullest potential. But with their support , I know that the time and effort put in is going to more than pay off in the end. I believe the value that Process Street brings way outweighs the time, effort and costs of the product. The support is just amazing and that's such a huge part of their value. Alright, I guess the following isn't the major stregnth of their support, but they have these really super cool accents too! Okay, I'm a raving fan. I don't have anything to say I like least about this software.
Industry: Veterinary
Company size: 11-50 Employees
Used

Daily

for

6-12 months

Review Source
---
I wish all software companies were run like these guys do!
We're not your typical tech or online company using SaaS systems to run and manage their business - we are a veterinary company with remote users in multiple cities, and using SaaS software in our industry is rare. This is compounded by the fact most in our industry are not technically savvy or experienced - so computer systems have to be VERY simple and easy to learn and use.
What we do have in common with many tech companies is that we are fast growing, and that is difficult to manage in such a traditional, staid industry. (We were listed as one of Canada's Fastest Growing Companies in 2016).
We run our entire company on cloud based systems, and Process Street is far and away the favorite piece of technology we use. As a long time entrepreneur (and business coach) I always wished there was a simple way to document and manage process and procedures inside my companies, and could never find a tool to do it.
Until Process Street.
The product itself is brilliant, and is incredible for developing an online employee manual, corporate processes and procedures, and managing regular activities that take place inside any business - hiring, managing, operations, maintenance, etc.
But where Process Street really stands out is the fantastic service and support that is both responsive and helpful. This team REALLY wants to hear how to improve their product. They've painstakenly taken the time to listen to my gripes and whining about shortcomings and not just promised solutions in the future - they've built and implemented them.
Honestly, there is nothing negative I can say about Process Street, and it has literally transformed the way we do business. We've won awards for our customer service, our innovative approach to business, and sheer growth. And I truly credit a significant amount of our business success (and my personal sanity) to Process Street and what it does for our organization.
Pros
- Very intuitive and easy to learn for even the most tech illiterate users
- Magical interface that is constantly being refined and enhanced
- Responsive interface is BEAUTIFUL on a smart phone or iPad (no need for an app)
- Very clever features that rely heavily on APIs and other apps to extend it's benefit and value
- Highly responsive service and support that tries to bring solutions
- Regularly releasing GREAT new features and enhancements that add more value
- There truly is no other product on the market like this - if you're a small business owner, THIS IS YOUR SOLUTION for dealing with Processes, Procedures and Policies!
Cons
- It's unfortunate they don't build CRM, email marketing, help desk, VoiP phone system or team chat software .. because we'd buy them all if they were 1/2 as good as Process Street
- sorry to drop the ball on a balanced review - but really, these guys are awesome and I cannot think of anything bad to say. Except maybe their logo is very similar to Help Scout's logo (which we also use) so sometimes I get confused between their short cuts on by browser bar. That's the best I can come up with. (really, it's the same blue!)
Industry: Construction
Company size: 11-50 Employees
Used

Daily

for

6-12 months

Review Source
---
Great Systems Checklist for Operations
Process street has created a new level of accountability for our company. We are looking to scale quickly and process street has been there for us as we move towards our Vision. The customer service and customization [SENSITIVE CONTENT] has provided is beyond what we have experienced using any other software.
Pros
The checklist feature that is repeatable daily, creates a continuity for all employees and managers.
Cons
More project management tracking and better communication for dispatching and service orientated projects would help create a bigger impact for us.
Reasons for Choosing Process Street
We wanted easier checklist style format which would lead to more accountability
Reasons for Switching to Process Street
The checklist features and overall application fit our need to become more accountable as a company.