About Cornerstone LMS
Cornerstone Learning helps you provide a connected learning and growth experience for your people. Create a personalized development and growth experience that inspires people and accelerates transformation. Get a solution designed to dynamically understand your users, connect them to personalized opportunities for growth and help them develop the skills that will get them here to there. Help your organization and your people to meet the future ready — by reuniting your people, your business and your tech and empowering everyone to adapt, grow and succeed — together.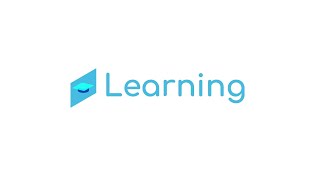 Cornerstone LMS does not have a free version but does offer a free trial.
Alternatives to Cornerstone LMS
Industry: Financial Services
Company size: 51–200 Employees
Used

Daily

for

1+ year

Review Source
---
Cornerstone LMS - Great product!
Pros
I like that CSOD is an integrated HRIS system. It has a great end-user experience and a nice interface.
Cons
Some of the file size limits are an issue. and some of the functionality does not work as one would assume. However, there are a lot of tools and resources to find ways to make the functionality work for your company.
Industry: Government Administration
Company size: 1,001–5,000 Employees
Used

Daily

for

2+ years

Review Source
---
You get what you pay for
It's been slowly improving. I would say that our experience is limited as so many functions are outside of the Learning Module. We purchased a smaller version and I think it shows as we are continuously struggling to make it suit our needs the way we want.
Pros
I think that the recent changes have made the system more user friendly, but it is still not the most clear system. It manages transcripts fairly well.
Cons
I assume (as I was hired after implementation) that you need to request it, but our permissions are more limited than I would like. We can't run reports like utilization metrics, or who is in what security role which really limits our abilities. We also don't have backend design privileges and as a web developer that is infuriating.
I would say usability is less than desirable as there are HTML issues, and Transcript functionality confuses people.
There isn't a natural or logical way to set up accommodation requests even when using custom forms, which in my opinion is a very bad issue. We of course have text in the email, but it's insufficient and has caused issues.
Reasons for Choosing Cornerstone LMS
I can't guarantee I selected the right product we switched from but we switched due to the very limited functionality.
Reasons for Switching to Cornerstone LMS
We chose it for functionality as Cornerstone offers a lot. I will say that the scope of what we need has shifted and I am not sure that it would have ended on the same decision if we were making it now.
Industry: Real Estate
Company size: 1,001–5,000 Employees
Used

Daily

for

2+ years

Review Source
---
Simply Awful
Absolutely awful, once you sign that contract no one responds to you in a timeline manner. You get a lot of "that is how the system is built, can't help you" answers. They have a great sales team and awful everything else.
Pros
Not a lot to be honest. If you have to pick something, it would be their reporting 2.0 tool. When it doesn't freeze or error out, it is simple to use.
Cons
Where to start? Here are just a few highlights:
- The worst customer service I'd ever experience working with a vendor.

- They take days to reply to emails, same for technical support tickets, even when they are labeled as a high priority.
- When you call the support line, their reps are customer service agents who are just reading the same outdated info you find on their documentation online, so useless.
-If you need to escalate the issue, prepare to wait 2 days for a reply, the first reply will always be a question about something you already explained on the initial ticket. Then you'll be waiting at least another 48 hrs for an update on their "investigation."
- Their compatibility with iPads has become very bad. Since 13.1 came out, we've had nothing but problems with files not loading, 404 errors, server errors, and to make matter worse, expect to wait a week or more to be told, there is nothing they can do.
- If you have to set permissions at different levels, good luck figuring out how the hundreds of individual permissions interconnect and how they are dependent on each other. Their own training team can't help you with this area. So if you plan to create any custom permissions that fall outside the few standard positions they have already created, good luck, prepare to spend weeks testing settings.
- They refused a 1-year extension and said that they wouldn't consider anything less than 2 and that there would be a significant price increase for less than 3.
Industry: Hospital & Health Care
Company size: 10,000+ Employees
Used

Daily

for

2+ years

Review Source
---
Cornerstone LMS not great for complicated builds
My experience is both good and bad. Good in that I have gotten used to the way the product works and can maneuver well. Bad in that its tedious work and there are areas where streamlining is needed.
Pros
Cornerstone was an improvement over the LMS platforms we were using 5 years ago. It handles large amounts of learning objects and dynamic assignments well if its simple. It doesn't like complicated assignments. The system works well with a simple set of learning objects assigned to a simple group with a due date. If you need to build a complicated group (one with many parameters), it may not work as well. Also the removal of items is a challenge when you are removing from a large number of transcripts.
Cons
the administration of cornerstone is not straight forward. There are a lot of nuances that come up when you are completing various activities. There is also the inconsistencies with various screens throughout. In some areas you can click check all or uncheck all to select multiple objects. In other areas you cannot and have to click individually, which is time consuming.
Reasons for Choosing Cornerstone LMS
Company had expanded number of users. We wanted a standardized system.
Reasons for Switching to Cornerstone LMS
Cornerstone presented an impressive list of features including automation.
Industry: Hospital & Health Care
Company size: 10,000+ Employees
Used

Daily

for

2+ years

Review Source
---
CSOD Getting Better Every Year!
We are very happy with the applicatoin. We have been with Cornerstone for over 3 years now and signed a new contract for another 5 years. The support we get from them is excellent and would not look elsewhere.
Pros
Constant improvement (quaterly) is something I really like about this application. Users do not complain about it, which is a huge plus for us supporting the app in our organization. The application is big and there is always something new to learn or better way of doing things.
Cons
There is not much that I can say negative about the application. One thing that I would like to change is character count when creating groups. It might seem small for some organization admins, but for us its a important as our groups can be very large. It is frustrating when creating a group and you are unable to save it because you succeeded the character limit. Not a deal breaker but for sure an annoyance that can perhaps be fixed in the next releases.