About Microsoft 365
Microsoft 365, formerly Office 365, is a suite of office collaboration and productivity applications. The software encompasses modules that enables the use of Microsoft Office suite and cloud-based solutions such as Skype, Exchange and SharePoint. While Microsoft 365 can be deployed through single sign-on leveraging an Active Directory, the software's functions can be configured on the online portal. It provides products such as OneDrive, Outlook, OneNote, PowerPoint, MicrosoftTeams and SharePoint. Primary features of Microsoft 365 comprise hosted services, office applications, updates, collaboration tools and Microsoft 365 Education. Additionally, users can leverage the suite for cross-platform efficiency, updated workflow, on-air meetings, cloud collaboration and email hosting. Catering to businesses and homes, Microsoft 365 can be accessed via web, iOS or Android operating system. It also provides on-premise solution for enterprises. Support is provided via email, phone and an online help desk. Pricing is per user per month.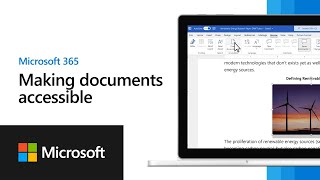 Microsoft 365 does not have a free version but does offer a free trial. Microsoft 365 paid version starts at US$6.99/month.
Starting Price:
US$6.99/month
Alternatives to Microsoft 365
Industry: Human Resources
Company size: 2-10 Employees
Used

Daily

for

2+ years

Review Source
---
Jack of all trades and master of some
I use Microsoft 365 every day for both business use and personal use. The programmes are invaluable to me and my business. Being the industry standard ensures that compatibility is not an issue. It is stable and feature rich. The user community is active and there is always someone out there who knows how to do what you don't. I love the fact that I can legitimately share my licence with my kids to save them the cost of buying this great package.
Pros
As an all-in-one package it is impossible to beat Microsoft 365. I does everything very well and some things brilliantly. For the price it is, in my opinion, unbeatable. I was sceptical when they brought out the subscription model but now it has proved to be good value for money. As at November 2022 I pay £79.99 for the Family package and I can share my licence with 5 other members of my family. Bargain! The bundle contains Word, Excel and PowerPoint along with Outlook. Additionally you also get 1TB of OneDrive cloud storage - per user. There are other programs to that I don't use including Skype, OneNote, Publisher and some other stuff too.
Cons
There are two cons for me with Microsoft 365. The first is Microsoft's approach to the interface which has been updated over the years and has become to flat and minimalist. Biggest issue is identifying 'Today' in the outlook calendar in Month View. The second issue is the support - or lack of it. Having millions of users worldwide makes it impossible for them to run a phone-line help desk and it is frustrating when you want to give feedback or ask for help. Having said that, most issues can be investigated with Google and YouTube.
Industry: Legal Services
Company size: 11-50 Employees
Used

Daily

for

2+ years

Review Source
---
Outstanding Office Suites for real unexpected solutions
It is always fun while working in our team motivated to benefit rarely reading the entire presented word documents as Microsoft 365 enabled every filtering for sensitive contents within a single click. I just need to draft its framework and the resulting business analysis is always friendly giving us more growth within the limited time.
Pros
With Microsoft 365 my published idea can motivate my team performance for a greater return never ever expected. This ideal innovation stands apart giving us real time remarkable analysis transforming its cloud security in the true ascertainment. When performance scale values our real-time implementation using Word as a documentation input, Powerpoint as its stimulated presented image, Excel for its live charted tabulation across the Visio mind-charts, when outlook can send this across our contacts with no loss of time wanting how everything is in one place for such live implementations. Today with Microsoft 365 I can communicate this workplace anywhere I can connect forgetting any risks. Together we are motivated for re-engineering our results for agile revenue to build up a team that can exist wherever human connectivity cannot be forgotten.
I value this timely benefits over a single click when excel predictions can boost our old time historic data into a visual model using sensitive matrix written in a word documents for its follow-ups. I could even find abnormalities from insufficient sources once earned larger investments for this business analysis. I feel overvalued as everything is safe for our teams contributions will be fault-proof from any data vulnerabilities.
Cons
There is less economic solution that can warn us if anything goes wrong within our daily solutions restoring its predictive business operations. How longer there is a clustering technique for cloud activity there must be an enhanced technique comparing everything available online and our own visualizations drafted here exists with no plagiarisms.In this unique detection our workspace must own unique rights over what else may appear for such deep learning predictions. I feel if this necessitate that there is always server-less cloud security in Web 3.0 ahead. My team finds always worth investing here.
Reasons for Switching to Microsoft 365
Always expertise says we must complete our tasks creating the best ever possible results. Microsoft 365 helped me with this innovations.
Industry: Hospital & Health Care
Company size: 11-50 Employees
Used

Daily

for

2+ years

Review Source
---
Performed well consistently -- with a high price.
I would describe my overall expierence as a win.
Microsoft 365 has been implemented and performed well consistently over an extended period of time. Everyone with Microsoft 365 can work collectively and more productively. The mobile apps benefit our caregivers in the field so long as they're able to be online.
I do have complaints. The high priced subscription is a con and I don't believe it's necessary.
Microsoft does offer discounts for military and students to apply to a personal or family subscription.
The online video chat within teams was a poor experience, as were the email and calendar.
I should mention that I am currently testing a new solution and I may implement it permanently if it continues to go well.
Problems solved using Microsoft 365: The need to manage multiple components within one solution. The need to have security and trustworthy company.
Pros
- Trustworthy company.
- Freedom to use and sync multiple devices. Freedom to use worldwide.
- Manage multiple components.
- Outlook, Word, OneNote, OneDrive, PowerPoint, Excel, Teams.
- Create some content offline. View some content offline.
- High security level.
- Freedom to use within Windows, Mac, and Android devices or use web-based.
Cons
- High priced subscription needed.
- Poor email experience from Outlook.
- Poor offline access.
- Formatting and integration troubles.
- Not practical -- learning to use takes an extended period of time.
- Poor online chat and video chat.
Reasons for Choosing Microsoft 365
Because of missing features.
Reasons for Switching to Microsoft 365
Because Microsoft 365 is the top performing office suite.
Industry: Computer Software
Company size: Self Employed
Used

Daily

for

2+ years

Review Source
---
Should You Use Microsoft 365? Pros and Cons Reviewed
If you're looking for an all-in-one productivity suite, Microsoft 365 is a great option. It includes everything from word processing and spreadsheet software to email and calendar tools. Plus, it's easy to use and familiar if you're already used to Microsoft Office. However, there are some drawbacks. First, it's a subscription service, so you'll have to keep paying as long as you want to use it. Second, it's not available on all platforms, so if you're using a Mac or Linux computer, you're out of luck. Finally, some features are only available in the premium versions, so you might have to upgrade if you want access to everything. Overall, though, Microsoft 365 is a great option for anyone who needs a comprehensive productivity suite. It's also worth considering that while Microsoft 365 is expensive upfront, it can be cheaper than buying each individual program separately (and more convenient). Of course, if you're happy with your current programs, then sticking with them may be a better option.
Pros
There are few computer programs more popular than Microsoft's Office 365 and Windows 10, which are installed on computers around the world. But what if you had to use only one of these programs? Which would you choose, and why? This article provides an in-depth Microsoft 365 pros and cons review to help you decide whether to stick with Microsoft products or switch to another platform altogether.
If you're looking for an all-in-one productivity suite, Microsoft 365 is a great option. It includes everything from the popular Microsoft Office suite to cloud storage and collaboration tools. And, with a subscription, you always have the latest version of each tool. On the other hand, if you don't want your data stored in Microsoft's servers and prefer to keep it on your computer or on your own private server, this may not be the best choice for you. There are also some compatibility issues that can make certain programs (such as Skype) difficult to use, though this can be fixed by using third-party software. When considering whether to switch to Microsoft 365, it's important to weigh the pros and cons carefully before making a decision.
Cons
Although Microsoft 365 has a lot of features that can be beneficial for businesses, there are also some potential drawbacks to using the platform. One of the biggest cons is that it can be expensive. Depending on the size of your business and how many people you need to use the platform, the cost can quickly add up. Additionally, some users have found that Microsoft 365 can be glitchy and difficult to use. Another downside is that it doesn't integrate with all third-party apps, which can limit its usefulness. Finally, because it's a cloud-based platform, you need to have a reliable internet connection to use it, which isn't always possible. Overall, Microsoft 365 does offer a lot of benefits for business owners. However, as with any decision involving technology, pros, and cons should be weighed before deciding if this platform is right for your company.
Industry: Information Technology & Services
Company size: 11-50 Employees
Used

Daily

for

2+ years

Review Source
---
A cloud-based solution that ensures file documentation, protection, and team collaboration.
Microsoft 365 enables us to accurately protect and document our files, and enables team members to collaborate, so they share reports and discuss updates on an ongoing basis.
Pros
I like how Microsoft 365 is cloud-based, as well as how it offers modern solutions for teams to organize their work, share tasks remotely, and interact more effectively. We cannot complete our daily work without MS Office applications, so Microsoft 365 is a great blessing for us because it ensures that all files and applications are available in one place that we can always access from any device, and we can share with each other by updating a specific file and also holding meetings and exchanging discussions, which allows us to complete our work in a smooth manner without the need to send files via email, uploading, modifying, and re-sending. I like the big storage capacity, which allows me to store material and organize it in primary and subfolders, as well as the option to select who is authorized to read it and who can edit it from others. I really like the forms in Microsoft 365 that allow us to easily seek feedback from team members, vote on a certain topic, and collect results.
Cons
Depending on the size of our relatively small team, the processes of sharing, syncing and working on files together run smoothly and without any hiccups. But I think that the more members who share the same file, things will get complicated and the modifications may not be saved, and the member will need each time to download a copy to the device and then make modifications to it and then write off the old copy and re-download the new version and send a notification to the rest of the members of that, which They may look messy and I find it stressful in general. I think Microsoft needs to make improvements that increase its ability to help large teams organize these processes, saving time and effort and preventing the same task from being repeated more than once.