About Microsoft 365
Microsoft 365, formerly Office 365, is a suite of office collaboration and productivity applications. The software encompasses modules that enables the use of Microsoft Office suite and cloud-based solutions such as Skype, Exchange and SharePoint. While Microsoft 365 can be deployed through single sign-on leveraging an Active Directory, the software's functions can be configured on the online portal. It provides products such as OneDrive, Outlook, OneNote, PowerPoint, MicrosoftTeams and SharePoint. Primary features of Microsoft 365 comprise hosted services, office applications, updates, collaboration tools and Microsoft 365 Education. Additionally, users can leverage the suite for cross-platform efficiency, updated workflow, on-air meetings, cloud collaboration and email hosting. Catering to businesses and homes, Microsoft 365 can be accessed via web, iOS or Android operating system. It also provides on-premise solution for enterprises. Support is provided via email, phone and an online help desk. Pricing is per user per month.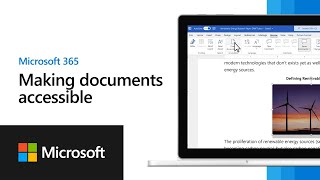 Microsoft 365 does not have a free version but does offer a free trial. Microsoft 365 paid version starts at US$6.99/month.
Starting Price:
US$6.99/month
Alternatives to Microsoft 365
Industry: Information Technology & Services
Company size: 2–10 Employees
Used

Daily

for

2+ years

Review Source
---
Suitable package application software for small to large scale business
Overall we are very much satisfied with the Office 365 subscription service. It's our daily to use tool for every project. Performance is always up to the expectation. Never encountered any serious bug or error halting an important bug. Still, some minor issues are faced rarely but nothing that cannot be handled. When utilizing each and every feature and app included in Office 365, then it will definitely prove a great asset to your organization which will boost sales and eventually profits in the long run.
Pros
Office 365 is the most beneficial package for our small business IT company. Including top-rated desktop applications Word, Excel, Powerpoint, Outlook, Access, OneNote, One drive ..etc all are tools increasing daily projects productivity and efficiency. One of the fantastic features is that it's also available with a web cloud app and mobile app, making team collaboration available anywhere. Some Educational organizations can get free of cost features for staff and students to boost learning using technology.
Cons
Minor bugs occur rarely. Pricing is but high for initial and beginning level business and office. But in the long run, it's is useful if all of the apps and features are utilized to full capacity. The PowerPoint interface can be made easier and more user-friendly. Word has some difficulty handling a hundred pages large project docs and often messed up formating. One Drive synchronization and naming could be better. For Startups, I think the libre office provides a budget-level choice.
Reasons for Switching to Microsoft 365
As it was best compatible with our Windows system and cross-platform support for many other devices. Our clients also mostly had Office so we could give accurate services. Various productive features, shortcuts, macros and quick settings helped us in working on projects, collaborate with teams and complete assignments on time. Learning is easy from previous to the latest versions user interface. Security features are also considered for selecting this package. Support is better for any problem. For using advanced features we just read online official documentation, course, faqs, and tutorial to implement the latest functionalities. These compelled us to use it.
Industry: Information Technology & Services
Company size: Self Employed
Used

Daily

for

2+ years

Review Source
---
Best Option for Automatically-Updated Office Installs, But Not the Greatest Value
Office 365 fits a very specific purpose, but it's a purpose that is very common in office environments: ensuring that you always have the latest version of Office applications available to you, including on multiple computers if you choose one of the higher-priced packages. Gone are the days of needing to purchase each new edition of Office every 3 years, because Office 365 automatically upgrades whenever a new version is released. The downside is, you're then locked into a monthly subscription, and then if you cancel it, all the money you spent leaves you with no access to the applications. This may not be a problem for everyone, but it is frustrating at times to realize you are essentially just "renting" access to the software. Its activation system is also a bit buggy, as Word regularly asks me to sign into my Microsoft account to re-activate the software, despite nothing on my account changing. If you can get beyond these issues, however, Office 365 definitely fills an important niche.
Pros
Always provides the latest version of all Office applications, can be used on multiple computers (depending on package purchased), offers OneDrive storage included with the packages
Cons
Becomes expensive over time, local installs of the applications sometimes need to be reactivated due to bugs in the activation system, locks you in to a specific software ecosystem
Reasons for Switching to Microsoft 365
Wider support for various document types, and needed advanced features of Office that were not available on open-source alternatives.
Industry: Business Supplies & Equipment
Company size: 2–10 Employees
Used

Daily

for

2+ years

Review Source
---
Working made easy and fun
It has always been Microsoft 365, I believe it is the best and I have never tried switching to other products because I know I won't be satisfied. It's just the best.
Pros
In my opinion Microsoft 365 is a most have in any organisation. A lot of workloads and relief from the stress of installing different software to manage specific tasks. All its features have a purpose which they work to accomplish dutifully, nothing can ever go wrong. The package has features like file sharing, scheduling, and document management tools that can significantly increase the efficiency and productivity of both the individual and the organization. Microsoft 365 also has features like Office Suite that includes Word, Excel, PowerPoint and other Office applications, which makes editing and sharing of documents easy and less stressful. Businesses that handle alot of documents will definitely see their work loands reduced with such a great tool.
Cons
To be able to use Microsoft 365 to its maximum requires a good amount of training. Subscription is restricted, software can be expensive as compared to other softwares, Microsoft 365 also needs constant updates which implies constant changes that sometime can sometimes be problematic to the workforce.
Industry: Law Enforcement
Company size: 51–200 Employees
Used

Daily

for

1+ year

Review Source
---
50/50
I'm on the fence about Office 365. Some of the features work really well like the applications. Other features like OneDrive aren't as trustworthy as I had hoped. Our company has had issues with accessing files on OneDrive and SharePoint. Microsoft tech support usually has the problem resolved within 24 hours. But for a 24 hours facility, sometimes that's not fast enough. Ultimately the decision was not mine to move to Office 365. Had I known it wasn't very reliable, I would have waited to transition to it.
Pros
SharePoint is a good function for a medium to large sized business. We use it to post documents that our staff use consistently so they can find everything in one place. The documents can get kind of buried in the file structure but it's ideally the same as Windows Explorer once you get used to it. It's nice that you can personalize the sites with background photos and text. Another great feature is the downloadable apps that you get with an E3 account. You can download the apps on a number of computers so you can use it anywhere. Additionally you can download the apps on your phone or tablet.
Cons
OneDrive has given me some trouble when I've got the folder linked with my computer. If you upload things to the OneDrive via internet browser, it's great. Once I added it to my desktop and opened the file window to be used in addition to the web browser, it got questionable. I would open files from the file explorer window and edit them and they wouldn't upload to OneDrive when saved. It's something you really have to keep an eye on. Maybe it was my network card or internet connection. But when you have more than one person editing the same files at different times, you never know if you're getting the most up to date version of that file. I've lost a lot of data because of this. Also when you create Groups and try to use that group for an email, you have to be sure to expand the group or it won't be sent as an email. It will send as a group message and most of the people I work with don't know how to view that.
Industry: Market Research
Company size: 201–500 Employees
Used

Daily

for

2+ years

Review Source
---
My Personal Review of Microsoft 365
Overall, Microsoft 365 is a great solution for businesses because it offers a comprehensive suite of features and services. It is easy to use and can help users stay organized and productive.
Pros
Microsoft 365 offers a comprehensive suite of features that allow users to be more productive, collaborate more efficiently with others, and stay connected while on the go. The cloud services, Office applications, and mobile apps make it easy to stay organized, communicate, and get work done.
Cons
Although Microsoft 365 is comprehensive, it can be confusing to navigate at times and the subscription cost can add up quickly. Additionally, some of the features can be difficult to learn and use.