About Microsoft 365
Microsoft 365, formerly Office 365, is a suite of office collaboration and productivity applications. The software encompasses modules that enables the use of Microsoft Office suite and cloud-based solutions such as Skype, Exchange and SharePoint. While Microsoft 365 can be deployed through single sign-on leveraging an Active Directory, the software's functions can be configured on the online portal. It provides products such as OneDrive, Outlook, OneNote, PowerPoint, MicrosoftTeams and SharePoint. Primary features of Microsoft 365 comprise hosted services, office applications, updates, collaboration tools and Microsoft 365 Education. Additionally, users can leverage the suite for cross-platform efficiency, updated workflow, on-air meetings, cloud collaboration and email hosting. Catering to businesses and homes, Microsoft 365 can be accessed via web, iOS or Android operating system. It also provides on-premise solution for enterprises. Support is provided via email, phone and an online help desk. Pricing is per user per month.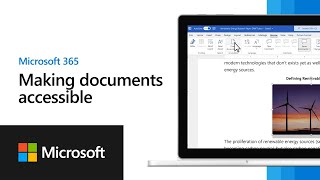 Microsoft 365 does not have a free version but does offer a free trial. Microsoft 365 paid version starts at US$6.99/month.
Starting Price:
US$6.99/month
Alternatives to Microsoft 365
Industry: Legal Services
Company size: 11-50 Employees
Used

Daily

for

2+ years

Review Source
---
Outstanding Office Suites for real unexpected solutions
It is always fun while working in our team motivated to benefit rarely reading the entire presented word documents as Microsoft 365 enabled every filtering for sensitive contents within a single click. I just need to draft its framework and the resulting business analysis is always friendly giving us more growth within the limited time.
Pros
With Microsoft 365 my published idea can motivate my team performance for a greater return never ever expected. This ideal innovation stands apart giving us real time remarkable analysis transforming its cloud security in the true ascertainment. When performance scale values our real-time implementation using Word as a documentation input, Powerpoint as its stimulated presented image, Excel for its live charted tabulation across the Visio mind-charts, when outlook can send this across our contacts with no loss of time wanting how everything is in one place for such live implementations. Today with Microsoft 365 I can communicate this workplace anywhere I can connect forgetting any risks. Together we are motivated for re-engineering our results for agile revenue to build up a team that can exist wherever human connectivity cannot be forgotten.
I value this timely benefits over a single click when excel predictions can boost our old time historic data into a visual model using sensitive matrix written in a word documents for its follow-ups. I could even find abnormalities from insufficient sources once earned larger investments for this business analysis. I feel overvalued as everything is safe for our teams contributions will be fault-proof from any data vulnerabilities.
Cons
There is less economic solution that can warn us if anything goes wrong within our daily solutions restoring its predictive business operations. How longer there is a clustering technique for cloud activity there must be an enhanced technique comparing everything available online and our own visualizations drafted here exists with no plagiarisms.In this unique detection our workspace must own unique rights over what else may appear for such deep learning predictions. I feel if this necessitate that there is always server-less cloud security in Web 3.0 ahead. My team finds always worth investing here.
Reasons for Switching to Microsoft 365
Always expertise says we must complete our tasks creating the best ever possible results. Microsoft 365 helped me with this innovations.
Industry: Construction
Company size: 2-10 Employees
Used

Daily

for

2+ years

Review Source
---
None Existing Customer Service for Admin lock out.
Customer service has fluctuated over the years but being locked out for days as a business is devastating.
Pros
Integrated features most businesses need
Cons
Do not change your phone number before updating it on the administration portal. The team to help you is micro micro small! Locked out for days.
Reasons for Choosing Microsoft 365
Didn't get a call back for DAYS after being locked out of administration functions due to changing a phone number. VERY VERY small team to unlock your account.
Reasons for Switching to Microsoft 365
Have been using MS since the 80s. Was a DOS user.
Industry: Retail
Company size: 1,001-5,000 Employees
Used

Daily

for

2+ years

Review Source
---
Beat email and collaboration product
Overall this is best business productivity and collaboration application available in market
Pros
Comes with tons of inbuilt applications which can boost employee productivity. And remove additional customers application overhead
Cons
Prices keeps increasing by Microsoft very often which is the very bad for existing customers
Reasons for Choosing Microsoft 365
Lot save cost of maintenance and operations
Reasons for Switching to Microsoft 365
Lot of native features which users cannot live without such as outlook, excel PowerPoint etc and the cost was almost similar.
Industry: Telecommunications
Company size: 11-50 Employees
Used

Daily

for

1+ year

Review Source
---
It's the safe tool, you know what to expect
Overall, Office is a necessary suite for most workspaces. It comes with software one would need on a day to day basis... but always has more (such as power automate/flow, access (DB), and some other niche tools.
Pros
Office 365 is safe, stable and predictable... you know exactly what to expect, with few surprises
Cons
I don't like outlook as an email client, it is certainly dated. I also don't think ,microsoft did a good job of real-time file collaboration (2 people using the same word document and contributing at once)
Reasons for Choosing Microsoft 365
Some clients required office tools and file formats
Industry: Information Technology & Services
Company size: 1,001-5,000 Employees
Used

Daily

for

2+ years

Review Source
---
The power of MS Office but in the cloud
When we deploy MS 365 it was a revolution in our company. Teams was deployed and used by all the company in days, not weeks or months like in other deployments.
We love it so much, you can ask anyone in the company would say the same.
Pros
The integration with all the software included in Microsoft 365 is astonishing, you can do a meeting in Teams, open documents, share it with the peers, etc.
The security level is also very great, you have many configuration options to allow a very sophisticated collaboration environment.
Teams is an standard in collaboration platforms.
Cons
The desktop softwares are very heavy, you need a lot of RAM to execute them.
I couldn't work with Teams in a Surface with 8GB RAM...