About Microsoft 365
Microsoft 365, formerly Office 365, is a suite of office collaboration and productivity applications. The software encompasses modules that enables the use of Microsoft Office suite and cloud-based solutions such as Skype, Exchange and SharePoint. While Microsoft 365 can be deployed through single sign-on leveraging an Active Directory, the software's functions can be configured on the online portal. It provides products such as OneDrive, Outlook, OneNote, PowerPoint, MicrosoftTeams and SharePoint. Primary features of Microsoft 365 comprise hosted services, office applications, updates, collaboration tools and Microsoft 365 Education. Additionally, users can leverage the suite for cross-platform efficiency, updated workflow, on-air meetings, cloud collaboration and email hosting. Catering to businesses and homes, Microsoft 365 can be accessed via web, iOS or Android operating system. It also provides on-premise solution for enterprises. Support is provided via email, phone and an online help desk. Pricing is per user per month.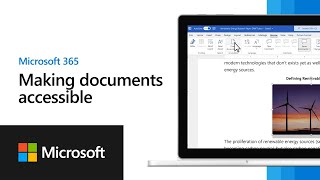 Microsoft 365 does not have a free version but does offer a free trial. Microsoft 365 paid version starts at US$6.99/month.
Starting Price:
US$6.99/month
Alternatives to Microsoft 365
Industry: Religious Institutions
Company size: 201–500 Employees
Used

Daily

for

2+ years

Review Source
---
A must have for any office
Overall, this is excellent software that's well worth the annual fee that Microsoft charges. I would highly recommend it to anyone looking for an Office suite of software, whether a small office or larger organization.
Pros
Office 365 is packed with great software at a great annual price. It's simple to use, but also very powerful. I primarily use Word and PowerPoint for my job and I find it quick, easy and effective. The new feature where PowerPoint makes suggestions to improve your slide is really nice and often spurs ideas in me.
Outlook is a powerful email, contact and calendar that you can use across multiple platforms and share with co-workers and family. One more than one occasion it has helped me remember important dates and appointments as well as keeping on track regarding my work responsibilities.
I don't use excel, but people I know who do speak highly of it and how flexible and powerful it is.
Cons
There is very little about Office 365 I don't like. Outlook could use an aesthetic overhaul in my opinion, but that's a pretty minor gripe for software as powerful as this.
Reasons for Switching to Microsoft 365
Office 365 is superior in every way and well worth the money.
Industry: Nonprofit Organization Management
Company size: 501–1,000 Employees
Used

Daily

for

2+ years

Review Source
---
There is no Doubt that Microsoft 365 is the ultimate Productivity Package
Overall, Microsoft 365 is a great service that I would say is a must need for any organization serious about productivity and being organized.
Pros
- I have used Microsoft 365 for a while now. What is Microsoft 365? For someone who may not know, Microsoft 365 is a collection of all Microsoft products like Microsoft Office, Microsoft Excel, PowerPoint etc. in one place accessible in the cloud through a subscription plan. Unlike the way in the past, we used to buy a one-time license for this products, Microsoft 365 offers a different way to access the same products in a plan that allows you to get all the latest features and updates in realtime. - I have so many amazing staff to say about the service. However, in this review, I will focus on some of the most awesome features I have recently discovered about Microsoft 365.- In Microsoft Outlook, one of the features is the ability to recall an email. For the longest time, this feature has not been available. It has been like, once you accidentally send an email, there is nothing you can do about it. Right now, there is an option in outlook to recall a message that you regret sending. Another feature related to outlook is the ability to schedule emails to be sent at a particular specified time.- Another important feature I like about Microsoft 365 email functionality is the browser access of emails. I specifically like the loud banging sound that notifies you of a new email. It's hard to miss a new email when the mailer is opened via the browser. I would say this has generally increased my productivity as an employee. I feel like in the past, I used to easily miss emails
Cons
- The subscription based plan of buying Microsoft 365 might be more expensive to other people/organizations as compared the one-time license purchase. - I would also say that is is very easy to underutilize Microsoft 365. There are so many apps for different things which most organizations do not use, either because they lack the proper training on the same or they just do not need the specific functionality in their business.
Industry: Transportation/Trucking/Railroad
Company size: 11–50 Employees
Used

Daily

for

1+ year

Review Source
---
My issues with Office 365
It is a good product and if one was to use all products in the suite
Pros
Excel is the only part of the office suite I use now
Cons
The office 365 suite is to Expensive and some products are not a good fit for me
Industry: Health, Wellness & Fitness
Company size: 51–200 Employees
Used

Daily

for

1+ year

Review Source
---
Microsoft 365 Solves My Business Doc Needs
Overall, Microsoft 365 fills a major need for my business! It helps me stay organized and allows me to easily share secure documents with others. I often recommend this product for others to use.
Pros
The data storage and document management functions of Microsoft 365 are the most helpful and relevant features. After accidentally losing all my business documents that were saved on my laptop, I decided that I needed a solution to have documents securely saved in one place. Also since I use Microsoft Word and Excel frequently at work, it is beneficial to use Microsoft 365 which keeps the formatting of all my documents. When I used other products like Google Docs, when the file is converted the text, margins, or images may move out of place. Microsoft 365 does not give me this issue, so it great.
Cons
When using Microsoft 365 to collaborate I sometimes have to send a copy of the document using the link because it does not always allow me to share by putting in another user's email address. I have received complaints that the document does not show up in their email inbox.
Reasons for Choosing Microsoft 365
All my documents were deleted from iCloud and I had no way to recover them.
Reasons for Switching to Microsoft 365
Microsoft 365 maintains the formatting of my documents since I use Microsoft products such as Word and Excel.
Industry: Automotive
Company size: 501–1,000 Employees
Used

Daily

for

2+ years

Review Source
---
Microsoft 365 expert review
With more than 12 years of experience in Microsoft 365 I can say that it has served very well in all my projects. It is an all in one package product. Exchange Online for emails, SharePoint Online for collaboration and sharing of files. Teams for collaboration and online meetings.There are many other products integrated with it like Defender, Security and compliance, records management, Retention tags and retention policies. I all these years I never had to think about any 3rd party application to mitigate any of the problems. Microsoft in itself has a large variety of applications and tools which are covered under Microsoft 365.
Pros
Microsoft 365 is one stop product for all your business needs which are related to IT services. Exchange Online: Exchange Online serves you with the best service with its safe and secure mail flow. SharePoint Online: This is the best collaboration tool which helps to share and store your documents and files. Teams: Teams is the best tool for chat, online meetings and tasks.There are many more applications like security and compliance, data classification, defender, etc.
Cons
This product has fulfilled everything which I as an administrator wanted to implement in my company. There will be some pros and cons in every product available in the market. But Microsoft has been quick to fix whatever bug was there.