About SuiteDash
SuiteDash is a business management solution that helps organizations streamline operations related to workflow optimization, subscription management, feedback collection, file storage and more on a centralized platform. The project management module provides a built-in kanban board, which lets employees visualize task status and progress. SuiteDash allows staff members to create online client proposals and automatically convert them into invoices to receive payments. Administrators can track time spent by employees on tasks or projects and generate estimates or bills based on pre-set hourly rates. It offers an internal instant messaging tool, which lets team members establish two-way communication in real-time. Additionally, supervisors can create recurring profiles to auto-populate items, taxes and discounts across invoices generated on a weekly, monthly or tri-monthly basis. SuiteDash facilitates integration with several third-party solutions, such as Zapier, Quickbooks, Stripe, Braintree and PayPal. It is available on monthly and annual pricing and support is extended via documentation, video tutorials, FAQs and email.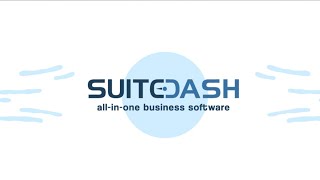 SuiteDash does not have a free version but does offer a free trial. SuiteDash paid version starts at US$19.00/month.
Starting Price:
US$19.00/month
Alternatives to SuiteDash
Industry: Marketing & Advertising
Company size: 2-10 Employees
Used

Weekly

for

6-12 months

Review Source
---
Powerful Business Management Tool For Handling Clients
Overall experience is great & smooth. The support is friendly and gracefully handles all the feedbacks & suggestions. I love when the [SENSITIVE CONTENT HIDDEN] is involved in the support process, because that shows his commitment and dedication to take the tool to next height. So SuiteDash is definitely on the right track, I believe.
Pros
I love the fact that SuiteDash provides a complete solution for managing every step of a client-based business. I don't have to use multiple tools to handle invoicing, project management, file sharing, client communication, feedback cycle etc. Also, the ability to create a separate white-labeled portal for clients to login and check their projects and collaborate, is just awesome feature to have.
Cons
I strongly believe the UI of the tool can be improved. It's good now, but can be much better. Actually, the tool has so many features & setting options, that it gets difficult sometimes to keep track of them. So I would suggest the team to keep working on the interface and UX, so that the workflow can be even faster than now.
Reasons for Switching to SuiteDash
I first came to know about this type of tools from SuiteDash's marketing campaigns. And I was hooked from the first go by the vast opportunity it provides to manage my business very smoothly. Later, I found out quite a few alternatives of tool, but eventually I stuck with this tool because of the humanly support I get from them. Feature-wise, SuiteDash is very competitive with other tools and some of them may have something better, but support-wise, SuiteDash really exceeded my expectations.
Industry: Marketing & Advertising
Company size: 2-10 Employees
Used

Daily

for

1-5 months

Review Source
---
SuiteDash is an amazing all-in-one CRM (and so much more!)
I never really had a handle on my client interactions; they were always scattered. Now, with SuiteDash, everything is in one place. I can see all of the messages, tasks, client requests, files, etc, that are associated with a project *in one place*. It's practically magic.... truly.
I am appreciating how much time I save automating client interactions. Yes, they may take a bit to plan and add to the system but it's SO worth it.
Here's an example workflow: send proposal - proposal accepted > invoice is automatically generated; client pays invoice > 5 automations are triggered, including: project template generated, granting client access to resource files, project tasks auto-created and added to my calendar... the list goes on and on!
Pros
SuiteDash is extremely full-featured. It replaces so many other SaaS tools I have cobbled together over the past 10 years. Now I'm able to run my business more efficiently while providing clients with a top-notch user experience. (Yes, I'm referring to the fully white-labeled client portal app that's included!)
I am amazed at the myriad ways I have automated my business processes and client interactions so that the experience is high-touch and nurturing. As a business owner who's used to doing everything myself, SD saves me time in the long run because I can set up a workflow once and reuse it forever (or until I change it!).
The SD team continually adds improvements and upgrades to the platform, and they actually LISTEN to SD users in their Facebook community. I made a case for adding an additional automation option and was pleased to see it implemented within a few weeks. Very impresssed.
Cons
SuiteDash is a powerful, complex system, so it can be a bit intimidating at first. That's always the downside to any tool that is this feature-rich. It's not something you can learn in a day, but if you're committed to properly planning out your workflows, watching the SD tutorial videos, reviewing the excellent help documentation and taking advantage of the FB user community (don't forget to join!) and SD support team, you'll set yourself up for success.
My suggestion... don't rush it. Take your time to learn the system by creating test/dummy accounts and workflows so you can really understand how to use this tool most efficiently and effectively.
Industry: Marketing & Advertising
Company size: 2-10 Employees
Used

Daily

for

6-12 months

Review Source
---
Slow & Old / Bad Customer Service
Non at the moment. Moved to Agiled same features.. new UI... updated stripe ...
Pros
This is real honesty! SuiteDash has the features that my business needs. It has everything I could ask for. SuiteDash is really open sourced and amazingly customisable from branding to workflows. Features that SuiteDash has is not seen on other CRM systems I've tried and.... I've tried a few.
Cons
Alright here are the bad things.
In the UK and EU ... SCA came to force. SuiteDash has been telling me for over 7 months that they are working on the Stripe Upgrades. Been told it will be done in few weeks, or days. Nothing for 7 months and stoll waiting. My clients payments been getting declined and had to manage payments over the phone. This really annoyed me because they are rolling useless updates instead of something that's really important.
Secondly, the UI is old... ugly... hard to use... and slow. Like slow like proper slow. Like 10 seconds to load a page..... I have 200Mbs speed broadband.. and its still slow. Maybe work on server and UI to be honest.
Projects:
Okay I do like the projects however, it's back and forth between client details, invoices, project and tasks. It's not in one tab... like go into project to see the client details.. assigned invoice to that project... like it's so all over the place thay I'm wasting time going back forth.
Subscriptions:
Great feature as I deal with recurring payments a lot. However, when a client doesn't pay and the system tries for 3rd time it cancels the subscription. Which then neither me or the client can reinstate the subscription. I have to create a new subscription invoice to activate a subscription.
Also when it's cancelled, it's not moved into archived subscriptions. Just is in the list in red with all the active ones as well which is annoying and not needed.
There's more to be honest.
Response from

SuiteDash

Hi Leone, just wanted to let you know that SCA for Stripe is now live!

We have been working on it in the background for quite a while as you say - there are many more scenarios to cover than you might realize (We use our own built-in subscription engine, so we needed to cover the recurring transactions also - again, this may not be obvious, but there is a lot there)

Many more improvements are actively on the way in just the areas you identify as challenging!

Thanks for the kind words and honest assessment of your experiences!

All the best, Mike

Replied 13/10/2022
Industry: Legal Services
Company size: Self Employed
Used

Daily

for

1+ year

Review Source
---
Suitedash for my Small Business CRM
I really liked Suitedash for its overall flexibility, we are able to custom tailor each customer's profile to precisely what we need. And that's helpful because we are growing and offering more solutions, working with various types of scenarios. Suiteddash allows us to easily scale and offer really custom experiences for various client types.
Pros
I have reviewed 3-6 various CRM solutions that different companies within the Legal professional world have to offer. I chose Suitedash because it provides the ability to white label the customer experience, so when your customer goes to a portal they are still on your website with their branded portal. It's genius!
Cons
There's a learning curve, you need to be sure to watch the getting started series so that you can get the most out of your suite dash account!
Reasons for Switching to SuiteDash
I felt that I was capable of installing the solution myself and I was interested in the appealing price. There are other solutions out there that will do more of the work for you but you end up with a less customized experience. This solution allows me to spend a few extra minutes making customizations and then hit save. This has been amazing when a customer decides to add additional services to their relationship my business.
Industry: Computer Software
Company size: 2-10 Employees
Used

Daily

for

6-12 months

Review Source
---
Best solopreneur tool
I make my whole business with this tool.
Pros
SuiteDash is my favorite suite tool. I use it daily as a project management tool, and I appreciate the refined and elegant design.
The tool replaces Jira and Confluence I've been using for years, but it is easier to use and take on, especially for customers not used to working with kanban boards.
I particularly like the ability for customers to make work requests.
The customer portal offers an excellent way to inform and reassure customers on project progress.
The portal page tool is an excellent alternative to Confluence, and the rich editor is powerful.
I use the Office part to create contracts that my customers can e-sign. Just wonderful.
As a solopreneur developer, I regularly work with other teams. So I appreciate the ability to promote users as project managers and that contact (CRM) and crew are well separated.
SuiteDash also replaces my chat tool as it offers an excellent email inbox tool and a chat with unlimited channels.
Cons
I want the ability to create articles based on themes i could list.
Reasons for Choosing SuiteDash
I wanted a monolithic suite of tools and something easy to take on for users non used working with Kanban boards
Reasons for Switching to SuiteDash
The tool is very customizable.