About Thryv
Thryv is an all-in-one business management solution designed to help small businesses with essential business functions. With Thryv, business owners can expand their online presence, improve any customer relationship, and streamline payment processing. Features include an integrated CRM system, appointment scheduling, billing and invoicing, contact management, marketing automation, reputation management, social media management, automated reminders, and more. As a cloud-based marketing and CRM software solution, Thryv helps any small business owner manage interactions with their clients, run marketing campaigns with email marketing and manage activities on various social media platforms such as Facebook, Instagram, Twitter, LinkedIn, and Google+. The solution also features an appointment booking module that enables users to manage team schedules, synchronize calendars, and book appointments from a single location. Additionally, Thryv features a payment module that helps users to send customized quotes, estimates, and invoices to clients and accept payments via credit card. Thryv integrates with multiple third-party applications such as QuickBooks, Gmail, Slack, MailChimp, Yelp, and more and also offers a mobile app for iOS and Android devices.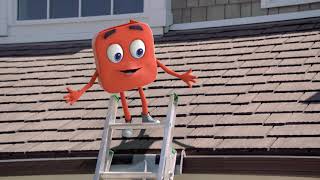 Thryv has a free version and does not offer a free trial.
Industry: Health, Wellness & Fitness
Company size: 2–10 Employees
Used

Daily

for

1+ year

Review Source
---
One of the best business investments I've made!
Phenomenal!!
Pros
It's practically automatic. Reminders are sent to clients as well as opportunity to pay. I can easily set up ad campaigns and have emails for the promotion sent to all or as many of my contacts I want instantly. Customer service is above and beyond fantastic. My website is phenomenal and very user friendly. I could go on all day! Superb investment!
Cons
Nothing I can think of. It's all fabulous!
Response from

Thryv

Hi Betty,

Such amazing feedback! Thank you for choosing Thryv as the all-in-one software for your small business!

- Ed

Replied 08/05/2019
Industry: Environmental Services
Company size: 2–10 Employees
Used

Daily

for

1-5 months

Review Source
---
A Huge Help for Small Businesses
Thryv launched my company and helped me grow to a place where I needed more specific software to meet my growing needs. I couldn't have imagined a better way to launch my business.
Pros
I love how Thryv puts all the major pieces of software automation for a small business into one location that is easily accessible via a web browser or app. For small business owners who also work in the field, the Thryv App is critical to continue switching out the technician and manager hats.
Cons
Thryv is a great piece of software but, because it is built for a generic audience, lacks features necessary for some specific industries. For me in pest control, there are a lot of pieces of Thryv that would make me want to use it as my primary system; however, because it is missing a couple critical pieces of data that I need to collect (like weather when we are spraying and pesticides we apply), I needed to buy another system which I use more than Thryv.
Reasons for Switching to Thryv
Thryv met my early needs better than either, but I need to use PestRoutes as well now that my company has grown because it offers some mission critical technology that Thryv doesn't, and likely will never, offer because Thryv is not specific to my industry.
Response from

Thryv

Hey Garrett, thank you for your feedback, we are excited that you are enjoying Thryv! Our team is always open to feedback. On your Thryv dashboard, you'll see the feedback button in the bottom right-hand corner. Let us know what you would need to make the system work for your industry. We look forward to hearing your ideas.
- Gabe

Replied 28/08/2020
Industry: Law Practice
Company size: 11–50 Employees
Used

Daily

for

6-12 months

Review Source
---
All Glitter and No Substance
We did not renew our contract with Thryv. Instead, we went with another company that specializes website design and marketing for businesses like mine. I checked them out on Yelp, Capterra and a couple other review sites. (I didn't do this when I signed up with Thryv and I should have.) I'm very satisfied with this new company so far. My involvement has been only to review and comment on their work. My recommendation to anyone looking for website and marketing assistance is to go with a company that specializes in working with your type of business and check out as many review sites as you can before making your decision.
Pros
Thryv is tied into the "Original" Yellow Pages. I liked the person who sold me the program as a package with my Yellow Pages advertising. All she knew about the program was what Thryv told her and if you've ever dealt with any high tech sales people, you know that their answer to any question about what the program can do is "yes", "sure", "you bet", "no problem", etc. Then when you deal with tech support that tell you that they have no idea what the salesperson was talking about. I believe that my YP sales person was simply telling me what the Thryv marketing people told her.
Cons
1. Its a "one size fits all program". If you want something that is specifically for your type of business, you need to jerryrig the program yourself and to do that, you need an IT person. 2. I have a small business and we're busy. We do not have an IT department. We don't have a marketing department either. In order for the Thryv program to work, you need both unless you or one of your staff people wants to spend most of your day playing with the Thryv dashboard. 3. Initially, support was pretty bad, but to their credit, it has improved during the last year. 4. The website design is base on templates and lack any creativity whatsoever. It took them 6 months to correct all the spelling errors. Its up to you to make any changes to the website and they tell you its easy to do. It's not. See number 2 above. 5. Finally, during the last year, the Thryv program did not produce any noticeable increase in our business. Almost all of the calls and e-mails we got through our website were from other website developers and marketing groups telling us that they saw our website and they could do a better job.
Response from

Thryv

Hi,

It certainly saddens us to know that you were not satisfied with your usage of Thryv. We take great pride in Thryv, its functionality, ease of use, and the client support that's offered. If you decide to try us again in the future, we'll ensure a satisfactory experience every step of the way.

Thank you,
Ed

Replied 30/04/2019
Industry: Health, Wellness & Fitness
Company size: Self Employed
Used

Monthly

for

6-12 months

Review Source
---
Thryv REALLY Cares
From start until now, I have felt cared for. There is confusion and again, the processes are hard for me...but I know they care.
Pros
Whenever I have a question, the person who set me up with all of it QUICKLY responds and helps!!
Cons
I don't think they are set up to work well with Neurodivergent folks, but that's systemic. I don't learn the way others do and the processes are OVERWHELMING, though they all seem awesome.
Response from

Thryv

Hi Hannah, thank you so much for your kind words with this review. We are excited to hear how our Thryv team is here to help when needed. We understand that there are a lot of features with Thryv and it can be overwhelming, our advice is to take the top things you need to learn first, then reach out to our team for further assistance on the other features. Before you know it, you will be a Thryv expert! - Gabe

Replied 11/07/2023
Industry: Professional Training & Coaching
Company size: Self Employed
Used

Daily

for

1+ year

Review Source
---
Are you a small business looking to thrive? Then you need Thryv!
I L-O-V-E using Thryv! I am your #1 fan.
Pros
As a Leadership Coach, I am focused on helping my clients to remove obstacles so that they can be successful. Thryv does just this in my business. It offers me so many services in one package that frees up my time to focus on my clients. Thryv allows me to work smarter, not harder.
Cons
The software - nothing. The price point is hard for small businesses. When you are a solopreneur, with a single employee (a.k.a. yourself), it is hard to make a monthly payment of $300-500 / month. Is it worth it? A-B-S-O-L-U-T-E-L-T-Y!! I wish there were leveled pricing plans.
Reasons for Switching to Thryv
Ease of having one platform to integrate one "job" in one place.
Response from

Thryv

Hi Renee, WOW thank you so much for your raving review, we truly appreciate it. We are so excited to see that your investment in Thryv is paying off and you are seeing a difference in your business. If you ever need assistance, please call our Free 24-Hour Thryv Support line at 844-998-4798. - Gabe

Replied 27/02/2023