About Datapel WMS
What Is Datapel WMS? Datapel is a trusted Warehouse Management System that supports you to lower costs, be more efficient and dramatically improve your inventory control. Built to drive business operations with advanced order management and inventory control workflows to achieve best practices for your industry. Gain real-time insights and streamline operations with efficient order fulfilment and automated backorder management. Achieve high levels of productivity with real-time transparency into business operations. Your Datapel Cloud WMS combines powerful features into one easy, automated system. It's everything you need to operate efficiently and grow your business smoothly. And with a dedicated local support team, implementation is seamless. Rely on Datapel for your growth and get more products to more customers faster than ever before. Who Uses Datapel WMS? Growing businesses who need to optimise their warehousing, inventory and manufacturing systems to save time, smooth out operations and lower costs. (But who don't want to overhaul existing accounting, eCommerce and shipping systems to do it.) Business Owner: As the business owner, trust Datapel to provide real-time visibility to know exactly what's going on. Implement best practice workflows and correct any issues in your current processes. Warehouse Operations Manager: Use Datapel Cloud.WMS to get real-time visibility into inventory movement, order fulfilment capacity and worker activity. Stay ahead of operations and keep on top of all your supply chain priorities. Buyer and Stock Controller: Using Datapel Cloud.WMS advanced stock audit and stock counting features, you'll be confident your inventory holdings are accurate. Avoid embarrassing short deliveries or under orders from suppliers due to count errors. Customer Service Manager: Keep customers informed with real-time order status, product availability, and delivery lead times using Cloud.WMS order registers. Place orders and reserve or allocate inventory with confidence, knowing that system levels reflect real-world stock availability. Minimise backorders or, worse still, cancelled orders due to stock outs. Financial Controller: Focus on overall financial performance without getting tied up in warehouse operations – no more chasing down individual paper invoices or locating missing pick slips. Datapel Cloud.WMS gives you a real-time operations management tool to keep your warehouse productive and on-task. Quickly identify process issues and make workflow adjustments to maintain high levels of team efficiency. Supply Chain Management Consultant: As the Supply Chain Manager, you're responsible for overseeing and managing the overall supply chain and logistics strategy. Maintaining operations at maximum process efficiency and productivity. Use Datapel Cloud.WMS to deliver on your key responsibilities with confidence. Clients can utilize Datapel's integrated cloud services or open API to provide direct access for users and customers.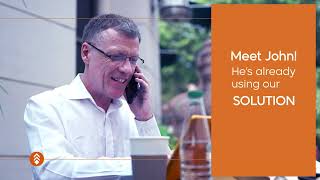 Datapel WMS does not have a free version. Datapel WMS paid version starts at US$300.00/month.
Alternatives to Datapel WMS
Industry: Health, Wellness & Fitness
Company size: 2-10 Employees
Used

Daily

for

2+ years

Review Source
---
We are happy
never had a problem, it simply works
Pros
Storage of Serial and Batch numbers which we need to keep by lawEase of workflowEase of identifying batch/serial numbers for saleIntegration with our accounting system (MYOB)
Cons
missing integration into Outlook in order to run marketing excersises
Industry: Warehousing
Company size: 51-200 Employees
Used

Daily

for

2+ years

Review Source
---
Datapel user for 5 years
Overall experience is 8 out of 10.
Pros
Ease of use. Warehousing - Bin Locations. Creating purchase orders from sales orders.
Cons
Closing invoices to accounting software. Time it takes to replicate to accounting software.
Industry: Food Production
Company size: 51-200 Employees
Used

Daily

for

2+ years

Review Source
---
Datapel Review
Pros
Easy to use, communicates with MYOB, great recall reports
Cons
Would like to have multiple reports/windows open at the same time
Industry: Wholesale
Company size: 2-10 Employees
Used

Daily

for

2+ years

Review Source
---
Datapel WMS Review
It has given us the ability to integrate MYOB with a Warehouse Management System.
Pros
- Easy to use once you understand the system
- It gives us the ability to integrate MYOB with a Warehouse Management System.
- Integration between cloud based and server based applications.
Cons
- Unable to have multiple windows open at the same time. Specifically we are unable to access important information such as customer reports, item list and New Sales Order at the same time.
- Stock transfers are convoluted, and we are only able to do 1 item at a time.
- Special pricing doesn't show the profit margin per line.
- When confirming sales or purchases there should be an option to email reports. It would be handy if there was a script to open the email program, not just composing an email that sit in the outbox until the email program is manually opened.
- It would be great if there was more specific information on customers. i.e list of lines a customer purchases with the last time they ordered them, last purchase price and product margin; customer gp for the last 3 months
- Would be good if it had an integrated email client
Reasons for Choosing Datapel WMS
We went from a 3pl service provider to having to manage our own stock.
Reasons for Switching to Datapel WMS
For it's ability to integrate with MYOB at a competitive price.
Industry: Retail
Company size: 11-50 Employees
Used

Daily

for

1+ year

Review Source
---
Datapel WMS Solution for complex Retail Business
Stock visibility was our biggest challenge. We are still learning and our business is quite complex. WMS has enabled us a level of visibility that we have never had before.
Pros
The ability for the business using WMS to be able to track every piece of stock across multiple sites as well as track both agency and retail quotations and orders. WMS is a solution that saved the organisation from spending a six figure sum for a custom package. It also integrates into our current financial systems as has room to grow as the business grows.
Cons
There is really nothing I can think of that is missing. Our experience so far has allowed us to add customised features as needed to suit our needs.
Reasons for Choosing Datapel WMS
Lack of support. Cost for customisation and support was excessive.
Reasons for Switching to Datapel WMS
Versatility and price.