About JIRA Service Management
Formerly known as Jira Service Desk, Jira Service Management is an IT service management solution that unlocks high-velocity teams. IT is in the midst of rapid transformation to build capabilities that enable quick delivery of great services while managing cost and risk. But old ways of working constrain progress. Rigid processes limit team agility. Disparate, disconnected tools interrupt the flow of information and hinder good decision-making. With Jira Service Management, teams can: - Manage work across teams on one platform - Enable employees and customers to quickly get the help they need with a self-service portal - Respond, resolve and continuously learn from incidents - Innovate faster with automated change risk assessments, advanced approval workflows - Gain visibility into infrastructure and understand service dependencies - Set up advanced SLA metrics and report on performance in real-time - Configure automated rules so users can streamline repetitive tasks and agents can get more done With over 1000+ integrations on Atlassian Marketplace, including CircleCI, Jenkins, AWS, and more, Jira Service Management can be easily customized to fit any team's needs.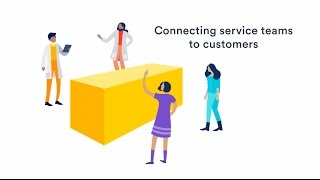 JIRA Service Management pricing
JIRA Service Management has a free version and offers a free trial. JIRA Service Management paid version starts at US$60.00/month.
Alternatives to JIRA Service Management
JIRA Service Management Reviews
Industry: Marketing & Advertising
Company size: 201–500 Employees
Used

Daily

for

2+ years

Review Source
---
Excellent service and project management tool
For the past five years, I've been using Jira, and during that time I've noticed a big improvement just about every time. It has been easy for us to keep track of the work that other teams have completed by logging it and adding service level agreements. You can use it to delegate tasks within your team, track progress on common goals, and share updates with your colleagues in real time or behind closed doors. Because of this, it is an incredible instrument.
Pros
The default settings for Jira Service Management allow you to maximize its potential right away, with nothing in the way of setup. It is possible to personalize it with a wide variety of settings so that it functions just how one would like it to.
Cons
Because our SSO implementation needs it, in order for a user to sign into the customer portal, they will first need to sign into the parent Jira site.
Industry: Information Technology & Services
Company size: 10,000+ Employees
Used

Daily

for

2+ years

Review Source
---
Good for Product Companies not so good for Support
It is a Jack of all trades, Jira can thrive in the right hands if you have for example a few teams working in a Nexus Framework or even lower tier Scrum/Kanban/Scrumban this tool has it all , you can setup Kanban boards within minutes , access structure can also be tailored to fit a specific team need , whether it is to give full permissions to a developer or tech lead or just read access to a stakeholder.My experience with Jira is a positive one however I only give it 8/10 for price and for utilizing it in SD Environments.
Pros
Jira is a good tool , we used it mostly for Product Management based work due to it's easy to share and easy to grant access features I find it ideal in a Product based environment and that is where it shines best . (decent pricing , good collaboration , good reporting )
Cons
At this price point , you have a lot of variety and the market becomes very competitive , you can go other options if you have a Support department for example , if money is no option than this can also fit that role , however the additional features that Jira offers I feel might be lost on support.Summary : Great for Product , Medium for Support
Industry: Financial Services
Company size: 10,000+ Employees
Used

Daily

for

2+ years

Review Source
---
Great for Smaller Businesses, not for the Large Enterprise
Pros
Service Management is very easy to get going "out of the box" for small organizations. We stood this up apart from our enterprise's main service management tool because we had special needs for our intake forms and this allowed us to do the customization needed without going through rigorous development through the enterprise level tool.
Cons
Form design for your main portal can sometimes be wonky, as navigating through the options takes a bit of getting used to and aren't the most intuitive at first. Workflows are also very simple and complex decision-making based on external data is not readily available.
Reasons for Switching to JIRA Service Management
Service Management ultimately was chosen because it integrated perfectly with our Jira instance and allows for seamless story/epic creation from internal customer requests, porting the information over was made very easy by this fact and the workflows you can create between the two are very useful.
Industry: Retail
Company size: 51–200 Employees
Used

Daily

for

2+ years

Review Source
---
Jira Service Management a Powerful Ticket System
Overall when the software works it does the job, it's a bit of a nightmare to configure and the costings are not the cheapest but not as expensive as competitor products, i.e. zendesk, freshdesk etc.
Pros
Works very well as a ticket system, it's very customisable and uses JQL for custom queries if you're inclined towards detailed reporting. Third Party Addins available online in their marketplace and bountyful automation features.
Cons
It's very difficult to setup requires alot of time and effort and the software is not userfriendly so if you're implenting for a team that isn't IT literate then perhaps include some extra training days.
Reasons for Choosing JIRA Service Management
We outgrew spiceworks and required a real ticket system
Reasons for Switching to JIRA Service Management
Functionality was near identical it came down to price and the fact we already used Jira for our Dev enviroment.
Industry: Financial Services
Company size: 5,001–10,000 Employees
Used

Daily

for

2+ years

Review Source
---
JIRA : Hero of Project Management Tools
its a great experience using JIRA and I would recommend it to use .
Pros
its workflow management - easy transition from one state to another .access management - restricting users from updating or configuring boards to avoid unintended confusions .bug tracking and user story creations - made my easy to track and progress in right direction .
Cons
with my current usage of JIRA - nothing I dislike about JIRA - it does everything that I am asked to do .it