About SuiteDash
SuiteDash is a business management solution that helps organizations streamline operations related to workflow optimization, subscription management, feedback collection, file storage and more on a centralized platform. The project management module provides a built-in kanban board, which lets employees visualize task status and progress. SuiteDash allows staff members to create online client proposals and automatically convert them into invoices to receive payments. Administrators can track time spent by employees on tasks or projects and generate estimates or bills based on pre-set hourly rates. It offers an internal instant messaging tool, which lets team members establish two-way communication in real-time. Additionally, supervisors can create recurring profiles to auto-populate items, taxes and discounts across invoices generated on a weekly, monthly or tri-monthly basis. SuiteDash facilitates integration with several third-party solutions, such as Zapier, Quickbooks, Stripe, Braintree and PayPal. It is available on monthly and annual pricing and support is extended via documentation, video tutorials, FAQs and email.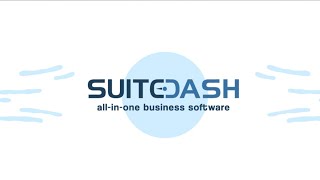 SuiteDash does not have a free version but does offer a free trial. SuiteDash paid version starts at US$19.00/month.
Starting Price:
US$19.00/month
Pricing Details:
Flat monthly fee, no contracts, no per user fees, no additional fees
Alternatives to SuiteDash
Industry: Accounting
Company size: 2-10 Employees
Used

Daily

for

1-5 months

Review Source
---
A great customer portal, customer service application
I will be honest and say I looked at SuiteDash before and didn't give it a fair shot. You do need to be willing to watch some of the help videos for set up. Once I did that, I was set up within a day and have a pretty sweet looking customer portal on my website now. I really think they have packed an insane amount of features and customization into one product.
Pros
It creates a great customer interface -- through multiple channels -- email, customer portal, and messaging. I really like that you can brand your own customer portal fairly easily. Within a day of set up, I had a portal, on my own domain. In the same day, I set up their progressive web app for mobile as well. This would have taken me tons of set up time and having to hire a database admin. SuiteDash provides this for a very reasonable monthly fee.
I also love the Flows feature where you can use automations and even use data from the CRM (auto-fill templates with things like contact and company names). Don't overlook the value of this feature! It has the potential to save a lot of time when it comes to automating onboarding and customer communications.
Cons
I would really like Google Drive natively integrated (I'm sure others would like Dropbox). This is high on the list of requested features, so I do think it will make it on their development roadmap.
I can be a tad slow to load at times, but I've read they are also actively working on improvements in speed. I think the feature set well overrides this issue.
Reasons for Switching to SuiteDash
SuiteDash provided the most structure and features without me having to code it or maintain it myself. I felt like I got frustrated with competing products that required too much in the way of coding or maintenance.
Vigneswaran R.
Vigneswaran R.
Industry: Mechanical or Industrial Engineering
Company size: 2-10 Employees
Used

Daily

for

1-5 months

Review Source
---
Complete and reliable business management software with great customer support
Our whole team is satisfied with SuiteDash. Our work has been more organized and our customer outreach is also improving. No complains from customers while using SuiteDash client portal too.
Pros
1) It has all the software needed to run a business in one place. Email marketing, CRM, Project Management, Client Portal, Invoicing, you name it.
2) Easy and intuitive navigation on their system. Easy to understand and can complete tasks really fast.
3) Automation on repeating tasks. For example adding customer data into the CRM from signup form and performing email marketing.
4) Whitelabel client portal! Previously we were using a different software for this. With SuiteDash, we can provide our client with needed information right from the same software. This saved us alot of time and money.
5) Their customer support is amazing. Really fast response to solve issues. They also listen to customer's requirements and make improvements on the system. Love them for this!
Cons
The system is in improvement stage. Occasionally we do find small bugs but the customer support team has been great to solve them promptly.
Reasons for Switching to SuiteDash
To eliminate the use of different software for different tasks. With SuiteDashm our team was able to run everything from business chat, project management and CRM in one place. And since it combines everything in one place, the pricing is much more affordable. We save alot of money and time with SuiteDash.
Response from

SuiteDash

Thank you for your feedback! We really appreciate you reporting any small bugs that you find - we want to do everything we can to improve the platform for everyone.

Replied 07/08/2020
Industry: Research
Company size: 2-10 Employees
Used

Daily

for

6-12 months

Review Source
---
Great Feachers I am always waiting because It's slow
Idea's about function is great. Practically it just does not deliver at all. Nor do they support the product.
Pros
I really like the proposed feachers and the way they have them organized is great. Also they have attempted to have a Quick books upload.
Cons
When I want to create and invoice it can take 4-6 min for one to load. It's like there servers are in Slow-mo. The quick book upload doesn't really work either. It brings the items in great but every entry needs to be hand fixed because the GST never transfers properly. Also the invoice number doesn't transfer? Lastly since the most resent update customer service help went from difficult to impossible. So in short I am paying to watch the little round load meter go round and round instead of being productive.
Response from

SuiteDash

Hi Christy,

Very sorry that you were not able to get up to speed with SuiteDash.

You should mention that our team did spend a great deal of time trying to work with you, but it was very challenging because of how you repeatedly responded with demeaning and borderline abusive language.

We do our best to support everyone regardless of their level of technical proficiency, but I had to make the call to shield our staff from that kind of treatment.

We wish you nothing but the best, and hope you are able to find a perfect solution for your needs.

Thanks,

Mike

Replied 04/08/2020
Jeannette B.
Jeannette B.
Industry: E-Learning
Company size: 2-10 Employees
Used

Daily

for

1-5 months

Review Source
---
Suitedash Feature Review
It is definitely a great platform to have and it is worth the investment. They have proven that they are committed for the long haul, so I feel safe in investing in the product. We could all learn from their commitment to their clients.
Since it is a new product, there are features that are still in the development phase, so be patient! It will come eventually.
This review has NOT been requested by the Suitedash and is an honest assessment of the platform.
Pros
The biggest asset is the companies commitment to stay connect with their clients. As a new company, they are growing and adjusting their product to the needs of the clients. They have a clear roadmap and welcome feature suggestions and improvements. It is a very complete software and they are committed to making it better.
Cons
This isn't a negative comment, but users need to be aware that the platform is developing. As time goes on, it is just going to get better, but patience is needed. Also, every time something is updated or is loading, it is slow. Not painfully slow - just slow. I believe this is because of the servers/setup that they have.
The marketing email section is weak. You can not track email stats. So I still have to use other platforms for this. This definitely needs improving.
Reasons for Switching to SuiteDash
Great all in one features. Lots of options and 100% customizable
Industry: Marketing & Advertising
Company size: 2-10 Employees
Used

Weekly

for

6-12 months

Review Source
---
Powerful Business Management Tool For Handling Clients
Overall experience is great & smooth. The support is friendly and gracefully handles all the feedbacks & suggestions. I love when the [SENSITIVE CONTENT HIDDEN] is involved in the support process, because that shows his commitment and dedication to take the tool to next height. So SuiteDash is definitely on the right track, I believe.
Pros
I love the fact that SuiteDash provides a complete solution for managing every step of a client-based business. I don't have to use multiple tools to handle invoicing, project management, file sharing, client communication, feedback cycle etc. Also, the ability to create a separate white-labeled portal for clients to login and check their projects and collaborate, is just awesome feature to have.
Cons
I strongly believe the UI of the tool can be improved. It's good now, but can be much better. Actually, the tool has so many features & setting options, that it gets difficult sometimes to keep track of them. So I would suggest the team to keep working on the interface and UX, so that the workflow can be even faster than now.
Reasons for Switching to SuiteDash
I first came to know about this type of tools from SuiteDash's marketing campaigns. And I was hooked from the first go by the vast opportunity it provides to manage my business very smoothly. Later, I found out quite a few alternatives of tool, but eventually I stuck with this tool because of the humanly support I get from them. Feature-wise, SuiteDash is very competitive with other tools and some of them may have something better, but support-wise, SuiteDash really exceeded my expectations.