About SuiteDash
SuiteDash is a business management solution that helps organizations streamline operations related to workflow optimization, subscription management, feedback collection, file storage and more on a centralized platform. The project management module provides a built-in kanban board, which lets employees visualize task status and progress. SuiteDash allows staff members to create online client proposals and automatically convert them into invoices to receive payments. Administrators can track time spent by employees on tasks or projects and generate estimates or bills based on pre-set hourly rates. It offers an internal instant messaging tool, which lets team members establish two-way communication in real-time. Additionally, supervisors can create recurring profiles to auto-populate items, taxes and discounts across invoices generated on a weekly, monthly or tri-monthly basis. SuiteDash facilitates integration with several third-party solutions, such as Zapier, Quickbooks, Stripe, Braintree and PayPal. It is available on monthly and annual pricing and support is extended via documentation, video tutorials, FAQs and email.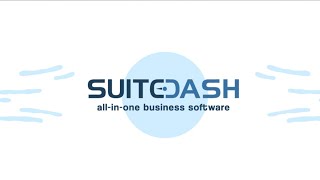 SuiteDash does not have a free version but does offer a free trial. SuiteDash paid version starts at US$19.00/month.
Starting Price:
US$19.00/month
Alternatives to SuiteDash
Industry: Marketing & Advertising
Company size: 2–10 Employees
Used

Weekly

for

6-12 months

Review Source
---
Powerful Business Management Tool For Handling Clients
Overall experience is great & smooth. The support is friendly and gracefully handles all the feedbacks & suggestions. I love when the [SENSITIVE CONTENT HIDDEN] is involved in the support process, because that shows his commitment and dedication to take the tool to next height. So SuiteDash is definitely on the right track, I believe.
Pros
I love the fact that SuiteDash provides a complete solution for managing every step of a client-based business. I don't have to use multiple tools to handle invoicing, project management, file sharing, client communication, feedback cycle etc. Also, the ability to create a separate white-labeled portal for clients to login and check their projects and collaborate, is just awesome feature to have.
Cons
I strongly believe the UI of the tool can be improved. It's good now, but can be much better. Actually, the tool has so many features & setting options, that it gets difficult sometimes to keep track of them. So I would suggest the team to keep working on the interface and UX, so that the workflow can be even faster than now.
Reasons for Switching to SuiteDash
I first came to know about this type of tools from SuiteDash's marketing campaigns. And I was hooked from the first go by the vast opportunity it provides to manage my business very smoothly. Later, I found out quite a few alternatives of tool, but eventually I stuck with this tool because of the humanly support I get from them. Feature-wise, SuiteDash is very competitive with other tools and some of them may have something better, but support-wise, SuiteDash really exceeded my expectations.
Industry: Management Consulting
Company size: 2–10 Employees
Used

Monthly

for

6-12 months

Review Source
---
A ton of tools that all integrate
SuiteDash solves a major integration problem for us. Everything is tied in and connected to the company/client, and while we're still working on our implementation, it's looking like the long term winner for our shop
Pros
A quick note, we're still in the middle of our SuiteDash implementation, but here's what I love about SD:1. Everything's integratedFrom email lists to Invoices to portals to LMS, SD is beautiful for small and medium boutique consultancies. We've had multiple platforms, which usually don't talk to each other. All components connect back to the client.2. Everything's accessibleI can share out whatever is needed with multiple people at a shop. My previous platform did not have that capability. And nothing is that hard to implement.3. Everything's still developingEven since starting with SD, we've seen new features appear. It's nice to know that as cool as it is, it's getting better.
Cons
At the time of this writing, there are two features I need that I'm still using another plaform for:1. Native Outlook Online (Microsoft 365) Integration for CalendaringCurrently the only way to integrate Exchange Online is to use Zapier or similar services, which is fine but I'm trying to use less platforms, not more. Google calendar is supported out of the box, which is not a surprise, Google makes their api's open and easy to use. But in my circles, Google Calendar is a mark of amateur night in Dixie, so we moved out of it last year.2. Quizzes for the LMSIt's nice to have an LMS built in, but without a way to validate user consumption, it's not very helpful. Quizzes are supposed to be on the way, and I trust that they are, so I'm looking forward to ditching another platform and bringing that into SD as well.
Reasons for Choosing SuiteDash
Capability, customer portal more secure
Reasons for Switching to SuiteDash
Everything's already integrated (except Exchange Online for calendaring)
Response from

SuiteDash

Hi Coach C,

Thank you for your fantastic review of SuiteDash! We appreciate your feedback and are thrilled to hear that our integrated platform has been valuable for your management consulting firm. We understand the importance of having all the necessary tools in one place and ensuring seamless integration between them.

We're delighted that SuiteDash has provided accessibility and the ability to share information easily with multiple people. Our goal is to simplify implementation and make it user-friendly for our customers. We're constantly working on enhancing and developing new features, and we're glad that you've noticed the improvements since you started using SuiteDash. Our team is dedicated to continuously improving SuiteDash to meet the evolving needs of our customers.

Thank you for choosing SuiteDash and for your positive review.

Your friends at SuiteDash

Replied 14/07/2023
Industry: Professional Training & Coaching
Company size: 2–10 Employees
Used

Daily

for

2+ years

Review Source
---
So much potential
I am severely disappointed in what Suitedash has become. I miss the outstanding tech support and dedication to functional features.
Pros
I used Suitedash years ago. Loved it. After I sold that business and started my new one I tried other CRMs and couldn't find anything that gave me what Suitedash does. Suitedash allows me to have custom client portals. I can assign clients tasks, track their project, communicate, and organize everything they need in one place. It is also the best system I have found for organizing my team. I love the chat, the task automations, and the task tracking.
Cons
In the few years that I was gone from Suitedash their customer service has dramatically declined while the complications of their program have increased. While a ton of new and exciting features have been added, they are not fulling developed or well thought out. So a constant back and forth with tech support is required. SuiteDash has adopted its own vocab for features instead of using industry standard terms. This increases the confusion and all of my tech/automations team are begging me to go back to HighLevel. Suitedash has so much potential but has over complicated every step of implementing their software to the point of it almost being unusable. To top it off, they charge you $50 to get any 1:1 help. Frustration on my team is at an all time high as we stopped over and over in our efforts to create systems and are forced to reach out to tech support at every step.
Response from

SuiteDash

Hi Kara,

We appreciate your candid feedback about your experience with SuiteDash. It's great to hear that our custom client portals, task management, and team organization features were valuable to you in the past.

We understand that the increased complexity can create a steeper learning curve. Your concerns about feature development, terminology, and technical support resonate with us, and we actively work to provide resources to educate our customers.

Your feedback is crucial in our journey of improvement. We're committed to refining the user experience and ensuring our platform adds value to your business. Feel free to reach out with more insights.

Thank you for your patience and support.

Your friends at SuiteDash

Replied 22/08/2023
Industry: Marketing & Advertising
Company size: 2–10 Employees
Used

Daily

for

6-12 months

Review Source
---
Slow & Old / Bad Customer Service
Non at the moment. Moved to Agiled same features.. new UI... updated stripe ...
Pros
This is real honesty! SuiteDash has the features that my business needs. It has everything I could ask for. SuiteDash is really open sourced and amazingly customisable from branding to workflows. Features that SuiteDash has is not seen on other CRM systems I've tried and.... I've tried a few.
Cons
Alright here are the bad things.
In the UK and EU ... SCA came to force. SuiteDash has been telling me for over 7 months that they are working on the Stripe Upgrades. Been told it will be done in few weeks, or days. Nothing for 7 months and stoll waiting. My clients payments been getting declined and had to manage payments over the phone. This really annoyed me because they are rolling useless updates instead of something that's really important.
Secondly, the UI is old... ugly... hard to use... and slow. Like slow like proper slow. Like 10 seconds to load a page..... I have 200Mbs speed broadband.. and its still slow. Maybe work on server and UI to be honest.
Projects:
Okay I do like the projects however, it's back and forth between client details, invoices, project and tasks. It's not in one tab... like go into project to see the client details.. assigned invoice to that project... like it's so all over the place thay I'm wasting time going back forth.
Subscriptions:
Great feature as I deal with recurring payments a lot. However, when a client doesn't pay and the system tries for 3rd time it cancels the subscription. Which then neither me or the client can reinstate the subscription. I have to create a new subscription invoice to activate a subscription.
Also when it's cancelled, it's not moved into archived subscriptions. Just is in the list in red with all the active ones as well which is annoying and not needed.
There's more to be honest.
Response from

SuiteDash

Hi Leone, just wanted to let you know that SCA for Stripe is now live!

We have been working on it in the background for quite a while as you say - there are many more scenarios to cover than you might realize (We use our own built-in subscription engine, so we needed to cover the recurring transactions also - again, this may not be obvious, but there is a lot there)

Many more improvements are actively on the way in just the areas you identify as challenging!

Thanks for the kind words and honest assessment of your experiences!

All the best, Mike

Replied 13/10/2022
Industry: Information Technology & Services
Company size: 2–10 Employees
Used

Daily

for

6-12 months

Review Source
---
SuiteDash is THE Client Portal.
We use SuiteDash on the daily and in all aspects of our business. We find SuiteDash to be user-friendly and very Client forward, which has been a game changer for us.
Pros
SuiteDash allows me to have all my Client information and communications in one location and is always available to the Client. One of my favorite features is the integration with our website which allows me to direct our clients to our website on the daily which allows us to always have out latest messaging front and center.
Cons
If there is a con it is wrapped in the strength of the product and that is its infinite customization ability. This is not a con but more of a rub as with great power comes great responsibility. So your initial configurations might take a bit longer on SuiteDash but you are able to do things on SuiteDash that no other product allows. So its Con is actually its greatest strength.
Reasons for Switching to SuiteDash
SuiteDash is a complete offering that doesn't force you into additional purchases, everything is there and is fully functional.
Response from

SuiteDash

Hi Duane,

We're thrilled that SuiteDash has provided you with a centralized location for all client information and communications, ensuring accessibility for both you and your clients.

We understand that the customization ability may require longer initial configurations, but it's also the product's greatest strength, enabling you to do things that no other product allows.

We're delighted that SuiteDash has become an integral part of your daily business operations and has been a game changer for you. Thank you for your feedback and support!

Your friends at SuiteDash

Replied 14/07/2023