About SuiteDash
SuiteDash is a business management solution that helps organizations streamline operations related to workflow optimization, subscription management, feedback collection, file storage and more on a centralized platform. The project management module provides a built-in kanban board, which lets employees visualize task status and progress. SuiteDash allows staff members to create online client proposals and automatically convert them into invoices to receive payments. Administrators can track time spent by employees on tasks or projects and generate estimates or bills based on pre-set hourly rates. It offers an internal instant messaging tool, which lets team members establish two-way communication in real-time. Additionally, supervisors can create recurring profiles to auto-populate items, taxes and discounts across invoices generated on a weekly, monthly or tri-monthly basis. SuiteDash facilitates integration with several third-party solutions, such as Zapier, Quickbooks, Stripe, Braintree and PayPal. It is available on monthly and annual pricing and support is extended via documentation, video tutorials, FAQs and email.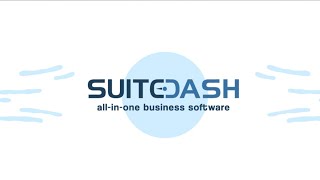 SuiteDash does not have a free version but does offer a free trial. SuiteDash paid version starts at US$19.00/month.
Starting Price:
US$19.00/month
Pricing Details:
Flat monthly fee, no contracts, no per user fees, no additional fees
Alternatives to SuiteDash
Industry: Accounting
Company size: 2-10 Employees
Used

Weekly

for

6-12 months

Review Source
---
A great all in one platform to run your business
Pros
I love being able to run my business by having so many automations and clarity of the process in our business. I love everyone having a portal white labeled for our business. It's just a great platform and they are always looking for ways to improve.
Cons
I wish the marketing aspect was more robust. If I could use it for marketing as far as keeping my marketing conversations in one location as I'm taking people through the funnel process, that would be great. But it has a nice format for what most business owners would use.
Industry: Information Technology & Services
Company size: Self Employed
Used

Daily

for

1-5 months

Review Source
---
SuiteDash changed everything about how I do business and I've never looked back
SuiteDash has streamlined my operations, saved me money, made me money, and I will admit to watching SuiteDash videos on YouTube in my spare time just for funsies. The platform is amazing and exciting; it's fun to use and fun to learn about. Since installing SuiteDash, I was able to off-load my billing platform, scheduling application, document creation / e-Signing application, internal staff communication application, and my email marketing application. That's FIVE line of business applications absorbed by SuiteDash, and I haven't missed any of them since I converted.
Pros
This is the most powerful piece of software I've ever used in my business. It does everything and most importantly, it does it WELL. Most "all-in-one" software applications do plenty of things. Poorly! SuiteDash does all these things better than most specific-use applications do them. I was impressed with SuiteDash from day one, and continue to be more impressed every day. As I get to use the program, I learn about new features and powerful things that I never knew I could do. On top of that, they are constantly developing the platform and introducing exciting new features. I'm such a fanboy for SuiteDash, I browse YouTube almost daily for any new videos with anything to do with the platform.
Why? Am I really that nerdy?
Simple: SuiteDash is actually FUN to use. I am daily excited by the idea that I have such an incredibly powerful tool at my disposal that is honestly a joy to navigate and explore. SuiteDash lets me be creative in ways I didn't expect. As I tell my colleagues: SuiteDash is more about what you want to do rather than what the software does. It's so powerful, you can accomplish anything you like. The hardest part is deciding how you want your process to flow. SuiteDash does the rest.
Cons
I get that we have to have cons to balance things out, and there's only one I can see from here. It's not REALLY a "con", more of just a challenge.
SuiteDash is not intuitive to learn for the new user. The learning curve is steep as there are some concepts very different from other CRMs or software packages. All of it makes sense when you put it together, and there is ample documentation for the new user to figure it out by their own efforts. It does, however, take real effort to figure out the basics and really have it sink in.
This is, in my mind, actually a good thing. Software that can be mastered in one sitting is generally very simple-use software, and the steepness of the learning curve speaks to the true power of the platform. If you can dream it, you can do it.
Industry: Marketing & Advertising
Company size: 2-10 Employees
Used

Daily

for

1+ year

Review Source
---
A CRM that can't take payments, and an "it is what it is, deal with it" approach from...
Overall it's been good. Despite the infuriating load times and confused design, I like the software and the community. I also quite like the staff.
But this experience, and the response from [SENSITIVE CONTENT] has left me with a very sour taste in my mouth. I'm rather heavily integrated with Suitedash, so upping and leaving is a big decision but I currently can't trust that they have my interests at heart.
Pros
Suitedash is a great platform when it works. Granted, it's slower than a stoned snail and it's not winning any beauty awards anytime soon, but it's open, and there's buckets of potential.
Cons
I'll start small: It's slow, really slow. I'm waiting 10 seconds between page loads. I have fibre broadband and all that good stuff, and have accessed the platform from plenty of other connections, so [SENSITIVE CONTENT] ' repeat potestations that it's fast for them just don't cut it. It's slow, admit it.
It's ugly. The interface smacks of something made by someone who saw a CRM, and without much design experience, decided they wanted to do things differently. There's a custom CSS area, but it feels strange having to add my own code to stop my CRM from looking like a multi-era nostalgia game drank too much koolaid.
But these are just appetisers. After having ploughed time into setup (grinding 10 second load after grinding 10 second load) it seems they have no idea about European credit card requirements, which have left most of Europe, and now the UK, without Stripe payments processing. When SCA enforcement came into complete enforcement, many of us have been left without a reliable way to get paid.
They have known about this for over a year. Some of their clients tried warning them, but were ignored.
The required work to get their Stripe integration up to date clocks in at around 80 lines of code (I've performed this myself on some of my own personal implementations). I've been told the fix is coming in weeks rather than days, and furnished with a rather lengthy "It is what it is, just deal with it" response from the [SENSITIVE CONTENT]
Industry: Consumer Services
Company size: 2-10 Employees
Used

Daily

for

6-12 months

Review Source
---
What was my life before SuiteDash?
My company specializes in client experiences and journies. This tool allows me not only to manage the leads and clients I currently have, but I manage my entire company through SuiteDash. I'm able to successfully manage my billing, my clients have access to a portal, my emails marketing, my staff, and even my project tracking! The benefits are endless!
Pros
The overall system is a powerhouse and can be used within any small business. The forms are customizable and easy to use. The Client Portal includes file sharing, pipelines, project management, and client communication! There are an endless amount of features that create a beautiful and smooth client journey!
Cons
The only downfall is that you have to learn how to set it all up BUT their Support Team is responsive and there are Agencies that can set up your entire system!
Reasons for Switching to SuiteDash
There is truly no other tool that can compare to SuiteDash. Period.
Industry: Professional Training & Coaching
Company size: 2-10 Employees
Used

Daily

for

1-5 months

Review Source
---
Just getting started but SO EASY TO GET GOING!!!
I have been a power user of InfusionSoft, even attending their developer conferences, I have used Creatio provided by our global organization and both of those great services are a ROYAL PAIN IN THE you know what to get started and running. It literally takes months in some cases before you can actually start to use the program. We started using the program the same week with SuiteDash! Just do it, you have support and tech tools that you can work non-stop and find answers as you go in a snap. With other tools, you are relying on support forums or email to get things going...
Pros
The ease of getting up and running with connected services was a SNAP! Made it so easy to each task because there are video tutorials on how to do every step of the process and get going in hours not weeks or months!
Cons
Not having enough energy in my day to put all of the amazing tools to work. There are so many more aspects of the system that I am excited to get into and start using and I have only started to scratch the surface!
Reasons for Choosing SuiteDash
Too difficult to configure!
Reasons for Switching to SuiteDash
The cost and support as well as the BUILT-IN FEATURES and connected services. AMAZING value!