About Really Simple Systems CRM
Really Simple Systems is an easy to use cloud CRM system designed for small and mid-sized organizations, yet also perfect for larger teams. There's a customizable Sales CRM, plus options for Marketing and Service tools and integrations - so everything is in one place, enabling great team collaboration and customer relationships that drive sales growth. Our CRM system is designed to grow with your business. There are 4 price plans; Free, Starter, Professional and Enterprise, offering easy solutions that will work for your business. Our customer support is totally free of charge and you'll find lots of self-service resources so you can get the most from your CRM. Our integrated CRM and marketing solution lets you build campaigns and send emails directly from your CRM, using your data to personalize and segment. New leads can be captured from your website and assigned to sales staff to follow up. Or you can add them directly to an automated marketing campaign, letting you work smarter. The stats package means you can monitor the leads, opportunities and value of closed deals, then track the ROI for each campaign, and optimise your marketing spend.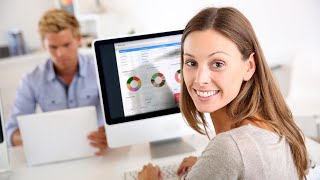 Really Simple Systems CRM pricing
Really Simple Systems CRM has a free version and offers a free trial. Really Simple Systems CRM paid version starts at US$18.00/month.
Starting Price:
US$18.00/month
Alternatives to Really Simple Systems CRM
Really Simple Systems CRM Reviews
Industry: Facilities Services
Company size: 2-10 Employees
Used

Daily

for

2+ years

Review Source
---
Ideal for Our Needs with Lots of Hidden Treasures Still To Uncover
It has been very simple to grasp and exciting to see there is so much more which can be done with the system. It provides us with a vital reference log of all activity we undertake with, for and on behalf of our 250+ member businesses. Technical support has also been very good too - we reported a time-stamp bug and it was fixed within 24 hours.
Pros
I am new to the organisation and new to this particular software. However, in my daily use of the program, I can see how it easily solves our basic contact data-base requirements. It's straight-forward, user-friendly and logical. Its user interface is easy to follow and it has become an invaluable piece of software in my working day to ensure our smooth running of our organisation - supporting the 250+ businesses across the industrial estates we serve. There are lots of additional utilities and functions which we need to explore further to fully appreciate the wider opportunities it offers - this in itself is a further 'Pro' as it highlights the comprehensiveness of the system.
Cons
Very little to criticize. The only negative experience I have had was regarding the automatic email integration option. We thought this would be an ideal solution to avoid us having to copy/paste email correspondence as separate activity entries for the relevant contact. Unfortunately, for our specific reporting/logging needs, the automated option didn't present the emails in an appropriate manner - formatting was lost, previous messages were included and the end result was cumbersome to navigate. As a result, we switched this option off and reverted back to our manual approach which better meets our layout and quick reference needs.
Response from

Really Simple Systems

Clair, thank you for your review of Really Simple Systems. I am very pleased to the CRM it is working well for you.

If you would like to investigate other features in the system, you might be interested to set up a call with our Technical Customer Success team. Do get in touch on [email protected] and we will send you a diary link to book a date.

We can also take a look the email integration problem you have described and get this working for you.

Kind regards

Replied 13/04/2022
Industry: Mechanical or Industrial Engineering
Company size: 11-50 Employees
Used

Daily

for

2+ years

Review Source
---
Moduflow CRM
CRM package meets all of our needs. I find the technical response patchy and they try to deal with everyone at arms length, which isn't always helpful.
Pros
The capture of our email traffic for each account is a must. Once you understand the basics the CRM system is easy to understand
Cons
As I've said previously REALLY SIMPLE SYSTEMS should offer set up packages and training when companies begin to start working with the system. In some business people don't have enough time to play around with the programs to investigate how it all works. They need to be able to hit the ground running.
Response from

Really Simple Systems

Andrew, thank you for your CRM review. It's great to hear that our CRM is meeting your needs.

However, it's possible you have missed out on one of our customer support services. Included in your subscription is the opportunity to book a call with our Technical Customer Success team who will help you get the most from the system. This can be with training, custom settings, running reports, and any other aspects of the system that you'd like to find out more about.

If you contact us on [email protected] we can set up an appointment for you, but I will also email you directly.

Kind regards

Replied 31/03/2022
Industry: Information Technology & Services
Company size: 11-50 Employees
Used

Daily

for

2+ years

Review Source
---
My Review
Overall it has been a great system for me and the team and we manage to do what we need.
Pros
Accounts, Tasks, Contacts are all fantastic. I really love the feature where within an account, there is a google API integration so you can see a sateilleite view of your customers and gauge the size of the business which is useful for us and the industry we sell to. I also think an excellent feature is being able to look at nearby accounts too, and has a range and mileage bar which you can move to your desire.
Custom reporting is really good too, but it would be better if we could have more than 16-20 custom fields.
Cons
I dislike the fact all support is done via email, despite the email support being very good, sometimes we require complex and bespoke functions and need help to understand how to achieve what we want, and this is difficult to explain via email at times, and would be alot easier to talk it through with someone.
I also am hoping the marketing module improvements come soon, as i would love to send emails and marketing via the system, but at present we use a different external system which seems silly as we pay for it, but we have struggled to use the marketing module as we cant customise our own HTML emails as they do not display how we need them to, and i was told this would be ironed out in the next release, but this has been delayed a few times so would be great to get this ASAP so we can have it all in one place.
Reasons for Choosing Really Simple Systems CRM
Cost and Poor Support
Response from

Really Simple Systems

Ian, thank you for your review. That's great feedback and I'm glad to hear the system is working well for you.

Additional custom fields and telephone support is included in your price plan, so I apologise if we haven't been so active in picking up the phone. I have asked our support manager to get in touch and set up a call to discuss your requirements.

Kind regards

Replied 11/12/2020
Industry: Management Consulting
Company size: 11-50 Employees
Used

Daily

for

2+ years

Review Source
---
Cost effective CRM for small business
We have grown our business with this CRM, and when we were starting out it gave us a lot of "bang for our bucks", the experience has been excellent.
Pros
Having an awareness of the cost of some of the well known CRM platforms e.g. salesforce, dynamics, the thing that strikes you is that the cost of these is prohibitive for an SME with @30 light CRM users. RSS is different. The bottom line is that they offer excellent value for small businesses. I would view this as their USP.
They have a responsive team and have constantly improved the CRM over the years.
Key features I like are the permissions system which lets us give bespoke access to the teams in our business with everyone given the access to the client records that they require.
The integration with Kashflow (accounting) is incredibly useful and reduces unnecesary duplication in our business processes.
The marketing module has been a significant driver for new business, and again is very cost effective.
The activity section enables us to keep good records of client contacts, as does the ability to bcc email comunications into the client record.
The layout of fields is very easy to modify to your business requirements, adding extra fields with dropdowns as required.
Document storage is straightforward with drag & drop functionality.
Cons
Nothing to complain about, happy. Maybe preferred the earlier version which let you know the last time a record was updated and by who.
Response from

Really Simple Systems

Thanks for the review Chris!

FYI the new version CRM does still let you know the last time a record was updated and by who. At the top of your screen, next to the account name, there's a little clock symbol. Hover over this and the information will appear.

Regards

Replied 03/10/2018
Industry: Information Technology & Services
Company size: 2-10 Employees
Used

Daily

for

6-12 months

Review Source
---
Does just what it promises, quickly and cheaply. Very easy to learn and good training too.
As a micro business owner, I have to do everything from developing to sales and marketing, and I suspect like many geek-run businesses like mine, I love the first part and loathe the latter.
I'd found a few tools that do a limited number of things very well and help my business in other ways, like Trello, Toggl, gmail and so on, but I was struggling to find a CRM equivalent.
I'd tried a few SAAS cloud solutions that would have been overpriced, and I tried installing a couple of open source solutions like SuiteCRM which proved to be way over the top and bloated for my needs.
Finally I hit upon RSS CRM and we were the perfect match.
I went to their first user conference earlier in 2016, and what impressed me greatly was not only how good and enthusiastic the CEO and his staff were, but also the other customers.
I'd already experienced support via both phone and email (even though I was on the free plan at the time), and it was nice to actually meet the team for real, and know that they aren't outsourced from some sweatshop in a distant place. It's a UK company with a "proper" UK phone number, although there are support offices in other countries too, to account for the timezones which is good.
Pros
The freemium model is enough to get anyone new to CRM started quickly.
It's all "pay as you go", and you can bolt features on as needed. I wanted something that tells me what, when and how I did something, to whom and when, what the outcome was, and will then nag me to do the next thing.
And, for me, RSS does all that perfectly.
They also run free webinars which are also recorded in case you can't make it on the day. These are worth watching - I found I was missing several tricks and now get even more out of the system. I'm particularly impressed with the email integration which saves the whole endless copying and pasting debacle. It really is simple, but perfect at what it does.
Cons
All of that said, yes, the interface does look a little tired. However, I've seen the new version which should be launched by late summer 2016 and it's really impressive.
They've rewritten it with a responsive interface which works much better than the current version on a mobile.
Because the underlying functionality won't be changing significantly, they're going to let users initially choose whether to be "early adopters" of the new interface, which is a nice touch as change sometimes scares people!