About Kixie PowerCall
Welcome to Kixie, the sales engagement platform that revolutionizes the way you do business. Designed to supercharge your sales performance, Kixie offers ultra-reliable and easily automated calling and texting features that seamlessly integrate with leading CRMs like HubSpot, Salesforce, Pipedrive, and Zoho. With Kixie, you can call and text numbers from your CRM or any webpage in Google Chrome, with every interaction automatically recorded in your CRM. Say goodbye to tedious manual record-keeping and hello to unparalleled productivity and efficiency! The Kixie PowerCall Chrome extension offers a suite of advanced features to help sales and customer-facing teams optimize their performance. Here's what you can expect: • PowerDial through lists of contacts automatically, dialing up to ten numbers in parallel with multi-line PowerDialer • Advanced AI-powered local presence (ConnectionBoost) that allows users to call from a number with the same local area code as the person they're calling • Live call coaching that lets managers listen to calls and offer "whisper" advice or feedback to trainees • Call recording with free unlimited lifetime cloud storage • Voicemail drop enables users to leave custom, pre-recorded messages with a single click • SMS templates with dynamic fields that make it easy to send personalized messages • Click-to-call any number on any webpage for lightning-fast dialing • Integrations with leading CRMs, including HubSpot, Salesforce, Pipedrive, and Zoho • Call center features, including IVRs, ring groups, call queues, and dynamic routing for streamlined customer experiences on incoming calls • Live call board, analytics, reporting, and call and SMS/MMS history available to managers in the dashboard • Cloud-based platform allows easy access anywhere, anytime Transform the way you sell and take your business to the next level with Kixie – the sales engagement platform that delivers results.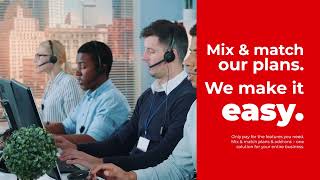 Kixie PowerCall does not have a free version but does offer a free trial. Kixie PowerCall paid version starts at US$29.00/month.
Starting Price:
US$29.00/month
Alternatives to Kixie PowerCall
Industry: Marketing & Advertising
Company size: 11–50 Employees
Used

Daily

for

6-12 months

Review Source
---
Kixie PowerCall Is the Best I've Used
Business problems that we have begun to solve with Kixie, his full accountability by connecting inbound and outbound call details with CRM records. The number of calls that you can make in a minute is far beyond any other dialer that I've used, and certainly far faster than using your finger or even clicking on numbers. All we have to do now is queue up a group of numbers, push a button and it starts dialing. Once each call is finished you ad the call disposition details and it instantly and automatically add those details to the record and then moves onto the next number, until you reach the bottom of the list. Bravo!
Pros
What I like most about this software is the tight integration that it offers with our CRM, which happens to be Insightly. Every inbound and outbound call or text is logged on the contact or lead involved in the communication. And every call gives you the opportunity to add all the call disposition details to the contact or lead record. If you wrap your mind around that feature alone, it's truly a game changer. We believe that if it's not the CRM it never happened. That means it's all about accountability and this software gives us that to the power of 10.
Cons
So far the only thing that I don't like about this software is a very minor complaint. At my level of subscription there is a mobile dialing app for the android it comes from a third-party. That simply made the information and setup details harder to find. They could document that detailed feature better, but I no means does it represent a dealbreaker.
Industry: Computer Software
Company size: 11–50 Employees
Used

Daily

for

1+ year

Review Source
---
A good phone software, with a few bugs.
Honestly, I have truly enjoyed using Kixie over a LOT of other phone programs that I have used in the past. The ease of going to an account and clicking a single button to dial has reduced my time between calls by over 65%, which is nice when you are cold calling sales prospects all day long. Less down time means more dials, means more sales.
Pros
We use Kixie integrated with Hubspot, which allows for one touch dialing. This makes cold calling and outreach a breeze. The software is super easy to you and set up was done within seconds. Overall if you are just handling outbound calls and dont need internal queues for a CS department of something of that nature this is the best option.
Cons
It will just not dial from time to time, and will not log calls in Hubspot at all or on the wrong account. I cannot say for sure that this is a Kixie issue, a Hubspot issue, or a problem with the API between the two, but to be honest it is a very minimal inconvenience as you can just dial the number again and it works, or just log the call. The only real issue is if the recording doesnt attach, but Kixie houses that data in their internal site so its not really an issue overall.
Industry: Real Estate
Company size: 11–50 Employees
Used

Daily

for

1+ year

Review Source
---
Our company used KIXIE for almost 2 years. Save your money. Their customer service is...
This company is terrible. They should go the way of Enron.
Pros
When we first started using KIXIE they were competitive, wanted our business--they were helpful. Two years later, you can't get a live customer service rep. They cost 5x the competitor, and NO REFUNDS! Save your money. Check out JUSTCALL.io. It's 1/4 the price. Month-to-month. They have live customer service. What a difference!
Cons
KIXIE now offers ZERO customer service--Terrible! Zero REFUNDS. They don't care about the customer. Not responsive to building in new technology that is needed (hello? Bulk texting???) What more is there to say?
Response from

Kixie

Sheryl, we're very sorry to hear your experience with Kixie was less than you had hoped for. We pride ourselves on 100% US-based customer service, and we do provide live customer service over the phone, email, and chat.

The reason we do not offer pro-rated refunds for service is due to the costs associated with the US-based support resources that we offer, and also the fact we do not require contracts or annual payments of our customers in order to use the system. You can cancel at any time, but there are no pro-rated refunds when you do, so that we can continue to offer these services and benefits.

As we have grown we have continued to develop new features in response to customer feedback. Due to popular demand, we recently completed a major update which includes list-based multi-line PowerDialing, allowing our customers to auto-dial up to 10 contacts simultaneously. We prioritize the features that we hear the most requests for, and unfortunately not every request can be met.

Replied 10/08/2022
Industry: Education Management
Company size: 1,001–5,000 Employees
Used

Daily

for

1+ year

Review Source
---
Amazing experience with Kixie PowerCall
The overall experience with Kixie PowerCall was very positive. The customer service staff was always efficient, friendly and helpful. They were knowledgeable about the product and could answer our questions quickly. The interface for making calls was very simple, intuitive and convenient. The integration with our CRM was smooth and intuitive. We have been very pleased with the quality of service from Kixie and would definitely recommend it to others
Pros
I liked the fact that Kixie PowerCall is cloud-based and incredibly easy to use. As a sales professional, the ability to engage in richer conversations with my prospects, customers, and leads has been invaluable. The platform also offers automated dialing, which has saved me time and energy. It's also great that I can measure and analyze the performance of calls for further optimization of my sales processes. All in all, Kixie PowerCall has streamlined my sales operations in a powerful way.
Cons
The least thing I liked about Kixie PowerCall is that there isn't a free plan for small or occasional users. The pricing structure is somewhat complicated and can be prohibitive for those on a budget or with only occasional use.
Industry: Construction
Company size: 11–50 Employees
Used

Daily

for

1-5 months

Review Source
---
Great Phone Solutions to integrate with Pipedrive CRM
I would highly recommend, and know this will be a company our business will continue to use for a long time. I'm excited to see what Kixie has to offer in the near future, and see big things coming from this company!
Pros
I most enjoy the integration options Kixie has, and the way it can create contacts in our sales CRM Pipedrive. This is very useful for making sure no leads fall through the cracks, and ensuring none of our sales reps forget to contact someone if a call is missed. Overall great phone solutions, cutting edge API/Integration, very helpful and caring customer support, and all around fair price for what you get. I would highly recommend to anyone looking to automation/integrate their sales process using Pipedrive, and hope this review helps others in making their choice for phone solutions!
Cons
Getting set up at first was tricky, and we ran into a few issues with trying to use old hardware provided by our previous phone solution company Ring Central. They Kixie support team was able to fix the issues, and made sure we were satisified with everything after this issue happened.
Response from

Kixie

Thanks for your feedback about desk phones. Our solution is meant to be completely cloud based, but we will work with our IT team in regards to better desk phone programming.

Replied 11/06/2020