About BoomTown
Boomtown provides marketing and sales automation solutions for the REAL ESTATE industry. Through Boomtown, brokers can select and customize a lead generation website, track and nurture leads, and monitor team success and sales. The application is SaaS based and can be accessed from an iPad, smartphone, and a tablet. The automated marketing tools create a way for brokers and agents to stay in touch with prospects and clients so that agents can nurture leads without having to manually track all interactions. The system automatically sends notifications regarding listing updates, so that agents can remain up-to-date with their markets. Boomtown features advanced website analytics, allowing users to track a prospective buyer's or seller's movements and interactions across the site. Sales analytics include dashboards that can help managers monitor their team's engagement. The tool allows users to customize their product website and add features like mortgage calculator, home value estimator, price history, property details and property maps.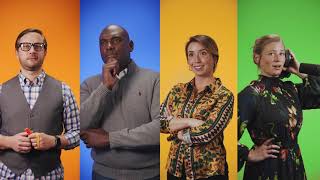 BoomTown does not have a free version.
Industry: Real Estate
Company size: 51-200 Employees
Used

Daily

for

2+ years

Review Source
---
Ferrari of CRM's
We are very great full we stopped using the other CRMs out there as non of them compare to this one. Top Notch A++++++
Pros
The best CRM hands down we have ever used. Support is awesome and the ease of use on all platforms is top notch.
Cons
They are adding new things all of the time which will make the system glitch out but nothing that has cost on business, only frustration.
Industry: Real Estate
Company size: 2-10 Employees
Used

Daily

for

2+ years

Review Source
---
Boomtown is the BEST lead CRM out there
I've used Commissions Inc, Luxury Presence, etc and Boomtown has the best features, most user friendly CRM out there.
Pros
Features, functionality, you can "set it and forget it". I've used many lead management systems and this is the best out there.
Cons
I only complain is that I wish they had an "open house" app feature from the NOW app where people can sign into your open house through the NOW app and it will put them directly into your CRM
Alternatives Considered
CINC
Reasons for Choosing BoomTown
Not enough CRM features
Reasons for Switching to BoomTown
I've used them both before and like Boomtown's backend much better
Industry: Real Estate
Company size: Self Employed
Used

Daily

for

6-12 months

Review Source
---
I almost left them but...
I ALMOST left them over the email issues. After two days of training on a competitor program I came back. It's that good.
Pros
It's super easy to use, once you work with them. Their canned drip campaigns work. They're property alert system is as good as I've seen (but it lacks a few functions I'd like). The interface for the client is excellent. It's super easy to stay organized.
Cons
They flag emails as invalid when they are valid. They claim there was a hack that caused ALL @mac.com and @me.com emails to be flagged as invalid and they claimed it was a common problem, yet when I email those addresses from my gmail account they go through. I can't tell if a person read a text. I can't distinguish between an email or phone listed as invalid from one that opted out (they should be identified differently. I'd like them to make it easier to embed images in communication.
Industry: Real Estate
Company size: 2-10 Employees
Used

Daily

for

2+ years

Review Source
---
Great CRM not great Lead Gen
Like it for the CRM! Will keep using for that reason. Wish it synced better with ylopo.
Pros
Easy to use and keep track of clients, to-do's, calls, drip plans, etc. Great for note keeping and can share info easily with transaction coordinator and such.
Cons
Wish you could attach documents and didn't get great leads from their ads. We switched to a different system for lead gen.
Response from

BoomTown

Thank you for taking some time to leave us feedback, Shalee! We are sorry to hear that you have been unhappy with our lead generation efforts. If you have a moment, we would recommend reaching out to our Support Team to share some specifics, as they can coordinate with our Digital Marketing team to troubleshoot any potential issues or tweak the advertisements. [email protected] is their email address. Thank you!

Replied 15/10/2020
Industry: Real Estate
Company size: 2-10 Employees
Used

Daily

for

1-5 months

Review Source
---
Unethical customer service from my staff.
I had a truly unexpected and important reason for wanting to leave my contract early, was honest as I was told it wasn't a "qualifying reason," but said I would be honest in trying to get out of it and therefore was told I would owe the entire 12 months. I even said I had plans to try BoomTown again in the future. I told her that I let people out of contracts early for various reasons because it's good business to treat people with respect and compassion when technically I could not let them out when they have a good reason. She said I would have to pay the entire amount to get out and threatened that they've won before when it came to attorneys. I said I was simply asking for the same ethical business practice that I give and after asking for her manager 5 times (I was never given their name or transferred), she said she would charge me $2400 to leave early but service cut off immediately. Later I was told a month's notice is needed so that's another $800 (it was actually over $800). I am writing this review because I felt that though technically they didn't have to let me out of my contract, ethically it would have been a good decision and good business. I don't think I've ever written a bad review and was very happy with BoomTown but when it came down to it and there was lack of cooperation, after having to pay thousands of dollars, I find it important to write this review. My hope is that someone will reach out to me to try and make this right.
Pros
The leverage I could have gained with the automation.
Cons
I didn't like that the Consierge occasionally sounded like it was automated.