About athenaOne
athenahealth, recently ranked #1 by 2022 Best in KLAS for athenaClinials Ambulatory EMR for 11-75 physicians and athenaIDX practice management, provides cloud-based services for electronic health records (EHR), revenue cycle management & medical billing, patient engagement, care coordination, and population health management, as well as Epocrates and other point-of-care mobile apps. athenahealth currently works with a network of more than 160,000 providers. The EHR offers a homepage that allows users to review the daily schedule and patient information, manage orders, and view incoming lab results. The billing module can be used in tandem with the EHR or on its own, and features a patented and continuously updated rules engine. Medical practice management tools include visibility into daily responsibilities, custom benchmarking, proactive trends analysis, and more. Patients can utilize a patient portal to review history, pay bills, sign forms, and schedule appointments. Reminders can be delivered via phone, email, or text message; patients can even be alerted when test results are waiting in the patient portal.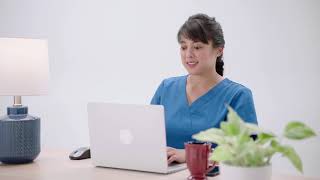 athenaOne does not have a free version.
Alternatives to athenaOne
Industry: Health, Wellness & Fitness
Company size: 5,001-10,000 Employees
Used

Daily

for

6-12 months

Review Source
---
easy to use
I am using it in my work and I have not received any complaint of difficulty or malfunction with payment from the patient and just this week, I have used athenaone as a patient used when I paid my bill from Banner Health. I can truly say it is a very good and recommendable software to use.
Pros
It is easy to use, fast and transactions are safe. As of today, I did not encounter any patient that complains when it comes to their billing statements with athenaone software. The statement enters through a link sent via SMS and email, in that way the patients will have choices in whatever mode they want to use to access their medical bill.
Cons
The only thing I would suggest for improvement is that once the patient settled the bill, they cannot review back immediately the previous bill posted but from the admin side, if there are any query from the patient, all the details can be accessed and viewed by the health care staff so it is still east to assist the patient.
Industry: Hospital & Health Care
Company size: 11-50 Employees
Used

Daily

for

2+ years

Review Source
---
Modular Flexibility and 24/7 Access with Value
Great experience for over 8 years now; many of my peers wish they had switched to Athena once they see the capabilities of the product.
Pros
I have seen this software grow over the years and now have friends using it within multiple different services lines in the healthcare industry. Some of the key pros I can think of quickly include:
- Flexibility, (features and design allow of different service locations, and different physicians within the same practice to see/edit EMR information to fit the individual)
- Transparency, (live EMR, Practice Management, Quality Management information is real time)
- ACCESS, simultaneous information access by multiple personnel in the same (or different) practice location
I personally use the product to manage primary care, imaging, laboratory, and physical therapy business lines simultaneously
- Communication with team members and patients by methods of preference (patients can select how they prefer to receive communications (phone, email, text or all)
- Customer service, both online and by phone access the clients get answers to questions quickly.
- Fantastic Online training syllabus. Staff and watch interactive videos to learn new (and more efficient) techniques to use the software in daily tasks. The training material is available 24/7 and moves at the pace the employee prefers.
- Remote access, key team members and physicians can access the information from anywhere at anytime greatly improving communications.
Cons
Advancement requests,or recommendations for improvements, from clients are rated and scored by clients across the system, which is a great design!
Recommendations from the User Community require time to develop, grade, prioritize and implement. Eventually, the highest costumer rated recommendations get attention and are implemented with accuracy; just takes time.
Reasons for Choosing athenaOne
I had Medinformatix and Praxis previously. The reasons I switch to Athena were many but primarily: -to improve the information/documentation workflow for the physicians; giving the physicians more control of the process and how they view the data. - gain access to better reporting and transparency on the financials, practice management side - modernize the communication with patients via a certified HIPAA portal -achieve complete compliance to government quality standards (e.g. Meaningful Use, MIPS, etc....) -active online / offsite backups - instance access to alternate (live) server should downtime ever be experienced (for me, only twice in over 8 years)
Reasons for Switching to athenaOne
The overall package just overwhelmed the competition at the time.
Industry: Hospital & Health Care
Company size: 11-50 Employees
Used

Daily

for

1+ year

Review Source
---
Great reports, poor customer service
Athena has a great and robust reporting module especially helpful for practices attesting for meaningful use and PCMH, the problem with this is that it is difficult to do on your own and requires a Customer service ticket which takes a long time to get answered.
The charting is easy once you get your templates setup. If you do not do this on the front end (during implementation) getting help to do later is impossible and you will need help as it is not very intuitive. Many templates were lost during one of their upgrades without warning so it has been difficult to rebuild them. We have grown and added locations while on Athena and because they are your primary biller if they do not verify all of the credentialing that you send them you cannot bill. This was problematic because you cannot directly talk to the persons doing this there is always a go-between with Athena.
I love the EPCS for patients requiring a schedule, as a pediatrician I have quite a few ADHD pts and nice not to worry about assessing where prescriptions really lost! No need for paper. However, with one of their upgrades, I can no longer save medications so must write sig and quantity for every medication each time which is time-consuming.
Lastly, the promised billing has failed our practice. The workflow was to be we would not need a biller and get increased revenue with clean claims. We see a large Medicaid population and were not told that they had virtually no experience with that and even going to them with specifics as to the problem it would still take upwards a month to fix. Not only have we not gotten rid of our biller but increased his time as many Medicaid claims he submits thru the portal yet Athena charges us for this. The account managers are unavailable in meetings vacations or no longer with the company.
Pros: Reporting, Easy charting once template is created, EPCS, Integration of charges to the superbill
Cons: Customer support, E-prescribing, Not reasonable expectation to not need a biller, Overpriced, not a good fit if you are a practice that adds services, providers, or locations, must use their bank to receive payments and then it takes 1-2 days to get transferred to your business account
Industry: Medical Practice
Company size: 2-10 Employees
Used

Daily

for

2+ years

Review Source
---
Medical practice--My way
AthenaHealth EHR is an affordable way for a small practice to have a quality EHR. I pay a percent of my collections. I like the tie between what I get paid determines what Athena gets paid. That gives Athena a healthy interest in my business' financial performance.
Pros
I love that I have the ability to customize my order sets and templates. I also like that I can draw on the expertise of other medical practice templates so that I didn't have to re-invent the wheel in many instances!
Cons
Sometimes there is a hesitation in changing "pages". It is a cloud based software so my local internet and the internet where the software is located do play into the speed of use.
Industry: Medical Practice
Company size: 501-1,000 Employees
Used

Daily

for

2+ years

Review Source
---
Review of Athena One
I have used two other systems, Athena One is good, anc continues to improve based on requests from providers which I appreciate
Pros
Templates, macros, ability to use others macros, templates
Cons
too many clicks for everything, too many update videos