About athenaOne
athenahealth, recently ranked #1 by 2023 Best in KLAS for athenaClinials Ambulatory EMR for 11-75 physicians and athenaIDX practice management, provides cloud-based services for electronic health records (EHR), revenue cycle management & medical billing, patient engagement, care coordination, and population health management, as well as Epocrates and other point-of-care mobile apps. athenahealth currently works with a network of more than 160,000 providers. The EHR offers a homepage that allows users to review the daily schedule and patient information, manage orders, and view incoming lab results. The billing module can be used in tandem with the EHR or on its own, and features a patented and continuously updated rules engine. Medical practice management tools include visibility into daily responsibilities, custom benchmarking, proactive trends analysis, and more. Patients can utilize a patient portal to review history, pay bills, sign forms, and schedule appointments. Reminders can be delivered via phone, email, or text message; patients can even be alerted when test results are waiting in the patient portal.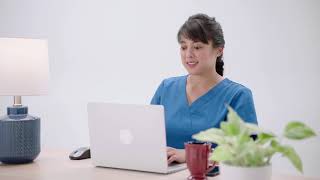 athenaOne does not have a free version.
Alternatives to athenaOne
Industry: Hospital & Health Care
Company size: 11–50 Employees
Used

Daily

for

1+ year

Review Source
---
Very easy to pick up and get going.
Pros
The user interface is very friendly and everything is set up to guide you through easily while entering patient information.
Cons
Sometimes the add on software like the label printer and document printer would stop working, but that is rare.
Industry: Hospital & Health Care
Company size: 201–500 Employees
Used

Daily

for

1+ year

Review Source
---
2023
Overall great experience and excited to see what the future holds
Pros
User friendly- and great for creating personalized templates and schedules
Cons
Needs a training curriculum for new users- and follow up training
Industry: Hospital & Health Care
Company size: 2–10 Employees
Used for

6-12 months

Review Source
---
Worst EHR Imaginable to a Physician
I am a Family Medicine primary care physician. I have worked w/ my fair share of various EHRs over the years & have to say that, of all the ones I've used in the past, Athenahealth is w/o a doubt the absolute worst. To be fair, it does have (some) good things about it as aforementioned above, but those helpful features pale in comparison to the daily struggle that using this system most commonly affords to the provider.
Note that the majority of those singing this product's praises via reviews on this website are administrators who only have to use it for billing & not the doctors actually battling & doing the necessary hard work in the trenches. That should tell you something. And those few doctors who do like it tend to either not be in primary care or, based on their specialty, simply don't actually have to use & document on it much.
But as an individual w/ even the slightest shred of computer programming/coding experience, I can quickly look at this EHR & recognize a system which was initially poorly coded & has since long been neglected by its original developers. Again to reiterate, IT/customer support is entirely absent & derelict in their duties to continually improve on this system.
One final piece of food for thought to top it all off is that I was just getting so frustrated w/ this system over time in a sort of Pavlovian conditioned sensitization that I was ultimately forced to resign from my first-time career job as a PCP as a result.
So don't be me.
Pros
The organization of certain sections was done pretty well.
Easy INR managing.
Fairly good growth charts w/ automatically calculated percentages available.
Good implementation of external screening questionnaires, meaningful use, etc.
Ability to create auto-texts, templates, etc.
Cons
Glitchiest product imaginable: text formatting issues, superimposed text transferring to next screen, text failing to scroll to next line causing entire paragraph to look jumbled up, poor copy-paste, small view screens/boxes, stubborn dragging/sorting of ICD diagnosis code boxes, frequent slow-downs, freezes, sudden unpredictable crashes failing to save one's note work.
Severely outdated terminology for certain medical diagnoses making simple common diseases difficult to find in search feature.
Abysmal medication refill system. 3, 5, sometimes even 10-15 min. to address 1 refill request (inexcusable). Very difficult to confidently say whether a prescription has actually been filled or not.
Medication lists are just a complete trainwreck. 'Medicare monthly order form' is not a medication that should EVER need to be reconciled.
System shockingly even was able to allow me to prescribe controlled substances under other doctors' names unwittingly & w/o their consent.
Poorly interfaces w/ outside labs, pharmacies, hospitals, other clinics, etc. Does not communicate well w/ others.
Requires way too much daily hands-on maintenance work to keep organized, unsustainable for a busier practice.
Absolutely ZERO (& I do mean ZERO) helpful customer or IT support. Even had an Athena clinical trainor fly in to seemingly attempt to help, who only sat in the break room & fiddled on their computer the whole week & ultimately proved incapable of providing effective solutions.
Industry: Medical Practice
Company size: 11–50 Employees
Used

Daily

for

2+ years

Review Source
---
Rochester Primary Care Review
It has been great. Everything from the software, upgrades, and customer support has been top notch.
Pros
The Customer Support!! It's fantastic. The software is a very close second
Cons
The price but it is completely justified.
Industry: Medical Practice
Company size: 5,001–10,000 Employees
Used

Daily

for

2+ years

Review Source
---
Excellent EHR
Pros
Enhanced collector capabilities. User friendly. Invested in success of clients. Very supportive.
Cons
There isn't anything that I don't like.