About 360Learning
360Learning is the LMS for collaborative learning, and it's changing the way companies train employees, customers, and partners. Turn your experts into L&D collaborators with a built-in collaborative authoring tool, automate compliance and instructor-led sessions, and leverage AI to identify and grow the skills your learners need. See why 1,700+ teams use 360Learning to transform L&D into a strategic function and achieve their goals for onboarding, sales enablement, customer training, and more. 360Learning powers the future of work at 1,700 organizations. Founded in 2013, 360Learning has raised $240 million with 300+ team members across New York, Paris, and London.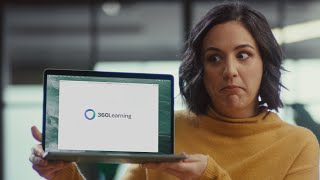 360Learning does not have a free version but does offer a free trial. 360Learning paid version starts at US$8.00/month.
Starting Price:
US$8.00/month
Alternatives to 360Learning
Industry: Computer Software
Company size: 501-1,000 Employees
Used

Daily

for

1+ year

Review Source
---
The Best Tool for Collaborative Learning
Incredible. True partners with Aircall and a pleasure to work with.
Pros
360Learning is incredibly easy to deploy and use. One of the best things about this software (and in comparison to other LMS) is the fact that anyone can adapt to it easily - the UX/UI of the platform is similar to Netflix or social media - which allows for a quick understanding of where to go to find things. 360Learning was also incredibly helpful in pushing through the initial setup at the very beginning when we need to move quickly to deploy it company-wide (at the time we were 350).
Authoring is also significantly easy to use and easy for me to coach/train others into using it. One of the things that are great (and also not so great at the same time) is the fact that they really take in feedback and listen to their customers really well. They make a lot of updates and change things (which can also be an issue once someone gets used to using it!) :)
Their support and account managers are reactive, super fast, reliable and helpful.
Cons
- Search Functionality. The search functionality is really bad and I struggle with this aspect the most. We have issues with our employees finding the learning that they need.
- Customization. I would like to customize the design of the homepage more to allow to highlight or showcase specific parts/courses to our organization's needs.
- More robust authoring tools. I have to integrate more tools outside to achieve the impact I want with our learning experience.
Reasons for Switching to 360Learning
We chose 360Learning because of the value of collaborative learning, their partnership, support and product. It was the best fit for Aircall and allows us to democratize learning and knowledge sharing.
Industry: Alternative Medicine
Company size: 501-1,000 Employees
Used for

2+ years

Review Source
---
Feature rich platform & very good partnership with 360L team
I am very satisfied with the support we have had from the creation of our training course to today. I had several interlocutors on the accompaniment of our training projects, I was impressed to see the capacity of adaptation of each one.
Moreover, I really appreciated the MOOCs and the discussions with the project managers to learn how to use the software.
I always appreciate contacting my project manager to ask questions, share my doubts, ask for advice...
The team's reactivity, advice, exchanges, practical applications... it's a pleasure to work with 360Learning and to have such a solid partnership !
Pros
I am very satisfied with the accessibility and management of the platform, both in terms of content creation and integration, as well as learner management and data analysis.
The platform is easy to use and the 360Learning team provides full support to learn how to use it : MOOCs are available to learn how to use the software, nothing better to learn and share the user experience !
The ergonomics of the platform is very pleasant and modern. The functionalities for exchanging with learners are very appreciated: a discussion space is accessible throughout the course next to each activity, as well as on the space that gathers the community of learners, you can like each other's comments, identify the people in a comment, etc.
The evaluation indicators, both qualitative and quantitative, are numerous, and updates have been made on this aspect. Adaptation of the platform and the team to regularly update the functionalities in order to improve the customer experience.
Cons
A few bugs along the way but nothing major, for example :
> Some technical problems were encountered with the integration of certain contents, but the updates of the platform allowed to solve them.
> The addition of quizzes or exercises can sometimes be limited depending on our needs. We encountered this difficulty at the end of the training course where we asked some questions to the learners in order to have a feedback on the training : we did not succeed in integrating all the questions in a single activity, which now poses a problem for us in terms of data extraction, we have to group the answers of each one manually and this takes time.
Industry: E-Learning
Company size: 2-10 Employees
Used

Daily

for

2+ years

Review Source
---
360Learning is user-friendly
The ability to come up training modules independently is key to our success and my independent success within.
Pros
Our organization couldn't request much else as 360Learning truly has all that we are searching for in a learning the executives framework. It took us a year to at long last choose one and we were prevailed upon by how easy to understand this product is. With many colleagues to prepare, we required a product that could do this effectively, rapidly, and across various areas. What we discovered is that 360Learning possesses all the necessary qualities.
We were truly prevailed upon by the way that it didn't have a lofty expectation to absorb information. Indeed, even those of us who don't know quite a bit about one or the other turn of events or learning could concoct a preparation module by adhering to the guidelines that were given to us.
Something else that intrigued us was the means by which intently thier client achievement chief worked with us as we executed it in our organization. The chief was with us consistently make the organization dispatcOur organization couldn't request much else as 360Learning truly has all that we are searching for in a learning the executives framework. It took us a year to at long last choose one and we were prevailed upon by h fruitful.
The Engagement Academy is likewise something that I truly valued. The computerized picking up preparing covered all that I required to know and has assisted me with playing the part obviously creator and head. I realize that I can promptly think of preparing programs that are drawing in and command notice.
Cons
The only thing I could could of that could benefit from improvement would be the ability to have multiple quiz questions on same page.
Industry: Construction
Company size: 1,001-5,000 Employees
Used

Daily

for

6-12 months

Review Source
---
Easy to build customized courses and great service!
We acquired 360L in 2019, but as soon as the Covid pandemic hit us our new hires couldn't come train at our facilities anymore. We have quickly turned this around, built courses through the platform and created a virtual training program that includes a combination of courses to be taken through 360L and some virtual classes with a live trainer. Once this program proved to be working our company saw the potential unfold and more projects are now being built within the platform. This has helped bringing the cost down as most travel and hotel expenses have been eliminated.
Going through all this the instructional designers were in high demand so we had to improvise. With the help of the support team and our [SENSITIVE CONTENT HIDDEN], we have been able to build content and restructure the platform to accommodate our new requirements fairly quickly. It did require a lot of efforts and it wasn't always easy, but to realize great things you have to put in a little sweat!
Collaborative learning is a change of mindset; this is not your traditional LMS. You have to believe in your learners to create a great community and enforce collaboration. In this new reality where most of us now work from home it might be just what you need to get colleagues together again!
Pros
This platform is very intuitive for our learners and it is extremely simple to build course content.
We are a customized product company so we have customized processes. It was very simple to create courses using only the platform tools to share content we used to teach onsite at our facilities. It has tremendously helped us get through Covid with little disruption to that side of the business.
The support team is very responsive and very knowledgeable. The support articles are beyond what you could ever document yourself, straight to the point with precise steps to accomplish what you need. The Engagement Academy and the regular webinars are also other tools 360 Learning is providing to support their customers.
Cons
The program sessions are very rigid and if the learner has done an open access course before it has to be redone in the assigned program session. The good news is that this is all going to change with the new learning Path design, and we are very much looking forward to these new features. A true game changer!
The mobile app is very minimalist; fine for the learners, but it doesn't allow you to do much more. Another item the 360L team has worked to improve and their new app release, before end of year, looks like it will resolve this issue!
Industry: Financial Services
Company size: 51-200 Employees
Used

Daily

for

6-12 months

Review Source
---
An excellent, interactive experience centered around both learner & instructor.
Solving for: Designing and developing all training programs. Enabling colleagues to showcase their skills and teach them to others. Creating a company knowledge hub.
Benefits realized: Created and launched a mandatory company-wide training program. Created team-specific training programs. Received feedback on the content allowing for continuous improvement of the learning materials.
Learning 360 made an impression and is certainly here to stay. Beyond the learning aspect, it has very good potential to become a central hub of knowledge in the business, enabling our colleagues to both learn new things and share their skills.
A big thumbs-up from us!
Pros
Besides the excellent features and easy interface, one of the best things about Learning 360 is the support you get from their team. Our contact [SENSITIVE CONTENT HIDDEN] really listened to what we needed and helped us achieve that goal in the best way possible.
Designing training for the whole business is a difficult task made easy by the platform's logical arrangement of users, groups, courses, programs, sessions, etc... It is very important to understand these layouts and what their mechanics are - once you do that it all clicks and opens up a lot of possibilities.
One of our first major tasks was creating a business-wide mandatory training program - with [SENSITIVE CONTENT HIDDEN] help we identified the best architecture for the program and sessions, together with a deep-dive into the best way to deliver information-heavy content in an accessible and interactive way. Happy to say this was achieved and the modularity of the training program through the use of templates will ensure that we have a long-lasting, flexible, updateable, and efficient program for all our colleagues.
The platform itself is very social-centric which is a nice departure from some of the dry solutions we used in the past. Learners have an opportunity to comment, speak to each other, react to courses, and ask questions. This gives the instructors a real window into the content and how interested the audience is - in turn making real-time adjustments to tailor content for maximum interest from the learners.
Cons
Some niche features like automation of periodic programs and sessions are not yet available. A big emphasis on "yet" as the features are not unattainable, but currently being developed.