About TalentLMS
TalentLMS is the LMS built for training success. Designed to get a yes from everyone, its where great teams, and companies, go to grow. With an experience thats fully customizable and easy to manage, teams embrace training while feeling right at home. TalentLMS makes it easy to provide the right training to any team and every use, while giving expert guidance and support every step of the way. On a mission to democratize training, TalentLMS already serves 70, 000+ teams worldwide.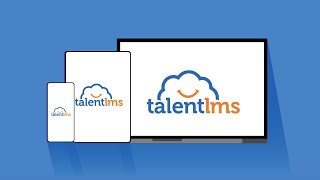 TalentLMS has a free version and offers a free trial. TalentLMS paid version starts at US$89.00/month.
Alternatives to TalentLMS
Industry: Law Practice
Company size: 11–50 Employees
Used

Weekly

for

1-5 months

Review Source
---
User friendly entry to LMS
We are looking to commercialise our existing F2F and webinar materials by developing online conent. TalentLMS was by far the best of the systems we trialled to deliver e-commerce training solutions. The features and set-up are intuitive and the customer support has been outstanding.
Pros
The product offers a range of features to easily commercialise your courses, create content on the platform or import Scorm or other file formats, and incredibly responsive customer support.
Cons
I have not come across any issues to date - the product was simple to set up and customise, and layout and features are intuitive.
Reasons for Switching to TalentLMS
Some other products lacked the flexibility in features that TalentLMS brought to the table. Because of the lack of domain experience, other limited documentation provided by some other systems was a major issue. Finally, the ability to use Scorm content was critical to our selection.
Response from

Epignosis

Jackson, thanks for leaving us a review. We're so happy to hear that you selected TalentLMS after your extensive research and that you're enjoying the range of features and ease of set-up! Our trusty support team is always on-hand should you need any assistance in the future!

Replied 16/10/2020
Industry: Graphic Design
Company size: 2–10 Employees
Used

Daily

for

6-12 months

Review Source
---
TalentLMS
Overall it is good. Content creation pages is basic and could use more elemental tools to make them more appealing (like Word formatting)
Pros
I is very easy to use and to create basic content, and the working area is large which I like more than other alternatives.
For beginners is quite easy to start creating content and courses.
Has the ability to integrate more advanced external html and external resources
Cons
Lacks features in the design area. Integration of questions, test and graphic material could be easier. Needs more organizational tools.
Needs more tips to integrate advanced html commands
Reasons for Choosing TalentLMS
Price, interface and ease of use
Reasons for Switching to TalentLMS
I did not have time to test Learnworlds because we were on a time limit to launch a course, and I had already practiced with Talent
Response from

Epignosis

Thanks for your review and welcome to TalentLMS! Thanks for choosing us as your new LMS. We're glad to hear that you're finding TalentLMS easy to use and we've shared your feedback with our team. If you need any assistance when using TalentLMS, check out our extensive knowledge base or feel free to reach out to our support team. Thanks again for choosing TalentLMS!

Replied 18/11/2020
Industry: Facilities Services
Company size: 1,001–5,000 Employees
Used

Daily

for

1+ year

Review Source
---
Don't buy into the hype. At best...it is only OK.
Frustrating...mostly because they are slow and unhelpful when dealing with technical issues.
Pros
It is inexpensive and intuitive to use. It is good for adding videos, articles, and quizzes within the LMS.
Cons
I have had nothing but problems trying to get Articulate 360 courses to communicate course completion with this LMS. It works most of the time, but it still misses 15% or so of my users. Having over 2000 users, I cannot be hunting down everyone that did not show as completed, especially when they tell me they did it! Honestly, there have been a myriad of other technical issues that they cannot fix, or do not know how to fix. At this point I have to figure out if I just live with the limitations of their program, or go through the hassle of switching to a new LMS.
Alternatives Considered
Docebo
Reasons for Switching to TalentLMS
It was cheaper.
Response from

Epignosis

Timothy, we are sorry to hear that you've encountered frustration with the responsiveness of support. Our Customer Support team strives to answer all queries in a timely manner (they currently have a 95% satisfaction score given by customers) and we find that the email ticket system allows us to ensure all queries are tracked and addressed in the most thorough way possible which is offered on all paid plans. We suggest you advise your support contact of your specific timing restrictions (including your timezone) and they'll do their very best to accommodate your needs. Thanks for your review!

Replied 03/01/2022
Industry: Education Management
Company size: 2–10 Employees
Used

Daily

for

2+ years

Review Source
---
You can focus on the content & delivery, not LMS
Seamless. We pay, and they provide a great service. This combination is rare in today's world.
Pros
TalentLMS feels like it's invisible. We can focus on the content and training delivery and not worry about technical and deployment details.Customer support is very quick and their answers are relevant.We're using it for more than 5 years.
Cons
I would like to see better content editing options / authoring tools and support for content formats (like google presentations). But this is my personal wish list, not an actual disadvantage of TalentLMS.
Response from

Epignosis

Wow, what a great review, Tomislav! Thank you. We are so glad and proud to have you as a customer for over 5 years now. Your kind words on our world-class support team warm our hearts. You can be sure that we will pass your feedback on content editing to our devs, and they will look into it!

Replied 08/02/2023
Industry: Information Services
Company size: 51–200 Employees
Used

Daily

for

6-12 months

Review Source
---
TalentLMS is simple to use and will assist your management team in developing an eLearning...
It was easy to use and useful for creating our training modules, roadmaps, and progress tracking.
Pros
The TalentLMS software is simple to use and will assist you in managing learning and development. Our entire company works from home, making it difficult to send updates and trainings to specific employees and assist them in becoming more engaged and knowledgeable about our products and services. We use TalentLMS to create courses, assign them to employees, and track their scores and progress. Very straightforward and efficient.
Cons
The interface for creating your own courses is basic. It requires significant improvement. There aren't many editing tools. I strongly recommend that you use Canva for your slide, course design and content in order to make everything look pretty, colorful, and engaging.
Reasons for Switching to TalentLMS
Pricing and it can be integrated with BambooHR which we use for hiring new employees.
Response from

Epignosis

Hi Jade, thanks for your insightful and honest review. We're glad you find TalentLMS to be easy to use and manage. Your feedback really means the world to us as we strive to improve TalentLMS. Keep an eye out because some exciting new elements will be coming soon to make your experience on the platform even more enjoyable!

Replied 09/11/2022