About Guusto
Guusto makes it easy for HR Leaders at companies with 200+ employees to consistently reward great work and shape amazing culture. Now the #1 HIGHEST RATED recognition platform on G2! Start with a FREE ACCOUNT and being sending rewards in minutes, not months! Then scale your program to empower managers with budgets to send rewards in real-time. NO POINTS that lack transparency, value and impact. No minimums, markups or hidden fees, and full credit back on unclaimed rewards. FLEXIBLE REDEMPTION so people choose something they actually want, and one day of clean water donated with every gift sent makes a positive SOCIAL IMPACT.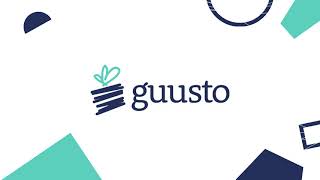 Guusto has a free version and offers a free trial.
Industry: Financial Services
Company size: 5,001-10,000 Employees
Used

Weekly

for

2+ years

Review Source
---
Hands down the BEST rewards platform !
Before Guusto, I was having to run out to the store all the time to buy gift cards for my colleagues and clients. It was also way less impactful since I had to put them in the mail and they didn't arrive for a few days from the event that triggered me wanting to send a gift. Guusto has been an amazing tool to help me build my career.
Pros
Guusto is so easy to use! I love being able to recognize my colleagues whenever they help me out. It saves me so much time, and is super effective since they get to pick where they want to redeem it. I also like using it to thank my clients for their business. It has helped to strengthen my relationship with them.
Cons
There's nothing to not like! The app is really smooth. I've never had an issue, and everyone I've given Guusto gifts has been really appreciative.
Response from

Guusto

Hi Cesar,

Thank you for posting a review! We're so glad to hear that you love using Guusto to recognize your colleagues. Feel free to reach out to us if you need anything :) Thanks for being an awesome Guusto member!

Muucho Guusto,

Emma

Replied 21/07/2020
Industry: Computer Software
Company size: 501-1,000 Employees
Used

Monthly

for

2+ years

Review Source
---
I love this for Employee Recognition!
I have received multiple rewards and get to choose where to use them each time!
Pros
It's easy to use as a reward recipient. Those who receive rewards - which can be in set in different dollar amounts - can choose from many different merchants and retailers. This is perfect if your company has employees living all over the US or in other countries!
Cons
I don't think there is anything I don't like about Guusto!
Industry: Mechanical or Industrial Engineering
Company size: 1,001-5,000 Employees
Used

Monthly

for

1-5 months

Review Source
---
Software is obsolete
I don't recommend.
Pros
Nothing.. horrible experience. I tried to buy one gift card when I needed and the system was down.
Cons
If the platform is not working you will be loosing your time.
Industry: Professional Training & Coaching
Company size: Self Employed
Used

Monthly

for

1+ year

Review Source
---
Guusto is a great system for thanking clients, referral partners, associates, and more
Very positive in that both the giver and receiver feel great about the gift. A super system and the name Guusto itself implies "food" and "gusto", great emotional impressions for a gift recipient.
Pros
It can be complicated figuring out how to gift different people. Guusto makes it easy: A neutral cash gift that the recipient can use for whatever delights them from a wide range of gift options and categories. And as Guusto is not tied to a specific vendor the gift feels authentic in that there is no skewing or implicit advertising of one vendor.
Cons
Overall it is a great system and easy to work with as a user, which is most important. As Guusto tweaks and evolves the interface it will get even better as there are a couple of places where it could be a bit more intuitive. Only minor things that someone who does UI development would notice about the UI and interaction.
Industry: Insurance
Company size: 10,000+ Employees
Used

Monthly

for

2+ years

Review Source
---
Guusto is Cool!
Guusto makes it easy to send gifts to anybody when you are short on time. I already have an account set up, so I can go in, reload the balance and send a gift quickly. It saves me the hassle to go to a store to buy gift cards
Pros
The ease of sending and receiving monetary gifts from friends or people at work. Guusto UX is also great, and anybody can use it with ease to send or redeem gifts online
Cons
I think there is opportunity for making the redemption process a little more user friendly by reducing the number of clicks and jumping between different screens to complete the redemption process