About Blackboard Collaborate
Blackboard Collaborate is an online collaborative learning solution designed primarily for elementary and high schools, higher education and government facilities. Blackboard Collaborate offers a browser-based web conferencing tool to facilitate interaction between instructors and students. It has a classroom chatter feature that offers a chatting platform for students to share text, audio and video content. The interactive whiteboard feature displays PowerPoint slides for engaging multiple participants with a single presentation. Whiteboard content can be added or edited directly from Blackboard Collaborate without opening PowerPoint. Users can personalize their profiles with pictures, videos and other content to facilitate communication. Blackboard Collaborate allows users to share PowerPoint and PDF files with classes without any additional software required. The solution can be integrated with Blackboard Learn to provide a complete learning management system (LMS).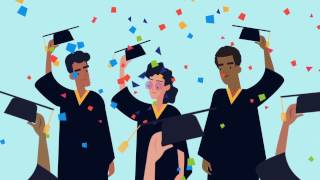 Blackboard Collaborate pricing
Blackboard Collaborate has a free version and offers a free trial.
Starting Price:
Not provided by vendor
Pricing Details:
Contact Blackboard directly for detailed pricing information.
Alternatives to Blackboard Collaborate
Blackboard Collaborate Reviews
Industry: Food Production
Company size: 10,000+ Employees
Used

Daily

for

2+ years

Review Source
---
Blackboard Collaborate Review
My overall experience with Blackboard Collaborate is always amazing. My grades have improved so much with this and I have been so much more organized because it comes with a calendar and reminder of when assignments are due and I never miss an assignment.
Pros
A feature that I absolutely love about this software is the breakout rooms for group projects. I love that professors can break us into groups and it is not difficult to see in Blackboard. I love how easy it is to use this software. I also love that I get to see my professors feedback on any assignments that have been graded. I love seeing the exact percentage as well instead of it saying "B+". I absolutely love Blackboard!
Cons
One feature that I hope that this software improves is sharing the computer audio. It would be really helpful to get audio instead of text because I feel like it is easier to communicate faster and a lot more easier than text. Either way I highly recommend this software because It has helped me be more organized. There are no features that are difficult.
Industry: Information Technology & Services
Company size: 11-50 Employees
Used for

1-5 months

Review Source
---
Classroom Video conferring
my overall experience of Blackboard Collaborate is good
Pros
As opposed to web casting and video conferencing software, Blackboard Collaborate has interrogations and features that are specifically designed for engagement with the learners/audience
Cons
I am a new user of the Blackboard Collaborate's license so far nothing to complain about. Although the budget for this product is more expensive than our previous option
Reasons for Choosing Blackboard Collaborate
We have the budget to try an alternative as we are looking for a platform that can help us syndicate and sell our content directly to the learner/audience
Industry: Writing & Editing
Company size: Self Employed
Used

Weekly

for

6-12 months

Review Source
---
Classroom in a box. On your computer. But not a diorama.
For schools that want to extend learning beyond the physical classroom, Blackboard Collaborate is a reasonable option. It can get cluttered at times, especially when the class requirements juggle messages, discussion boards, video collaboration, private rooms, not to mention invites, multiple room options, multiple schedules, and other logistical nightmares. But the option to enter a logistical nightmare is there nevertheless, and who doesn't like options? Simple is fine, but overcomplicated is better. That said, it's overcomplicated only until the feet get wet and the user finally understands where he or she is walking. Then it becomes a matter of muscle memory. "Where am I supposed to post that assignment?" "Oh, right, in the discussion board." "Where's that assignment located again?" "Announcements?" "Maybe." See? Muscle memory.
Pros
In a time when classrooms look like our living rooms and bedrooms, a service like Blackboard Collaborate rises to the occasion and delivers that bedroom class experience like few others can. Not only does it allow instructors and students to "collaborate" via traditional video, audio, and screen-share methods (how many services do that now?), but it also comes with multiple rooms, a place to list course directives, and a place for students to leave messages, including assignments. As a provider of supplemental instructions (as in, I'm not the instructor but the support member), I could join in the conversation and offer advice in a place where students would read it and even respond. It's like group text messaging, but better. If I could narrow this down to one "pro," it's that Blackboard Collaborate considers all the communication angles and makes them available to all who are assigned to use it.
Cons
Other than the convoluted way some features are put together, the biggest issue I had was with the occasional connection problem. On one notoriously hilarious day, the instructor asked me to share some information about the department I work for (a student service), then interrupted me halfway into my speech with, "Well, I guess that's our answer." It seemed like she was getting impatient. But the reality was that she couldn't hear me, and she thought I'd left the class. And she was the only one. All the students and her dean could hear me just fine. Things like that happened every so often. Not exactly great. Definitely not consistent.
Industry: Higher Education
Company size: 1,001-5,000 Employees
Used

Daily

for

1+ year

Review Source
---
Good for the basics of remote classroom learning
Overall, I think Blackboard is an adequate software for classes to use as far as the basics go (e.g. putting syllabi and class readings online, administering quizzes and tests, grading). The look and feel of the software can be improved upon and it can be made more user-friendly, but overall, it does an okay job.
Pros
I like that it has the basic features needed for this type of software, such as the ability to administer and grade quizzes online. It is pretty intuitive to use, but it could be better.
Cons
The whole program looks and feels very dated. Because it looks so dated, it feels like it has not been upgraded in a while and could be difficult to use. It surprisingly is pretty intuitive to use however, but there are still ways that it could be improved upon. For example, grading assignments can be made an easier task that does not need to be featured on a separate page.
Industry: Education Management
Company size: 1,001-5,000 Employees
Used

Daily

for

2+ years

Review Source
---
Blackboard Collaborate
Pros
Blackboard has been around for a long time and they certainly have a handle on online educational resources. I used Blackbaord as a student and then as an educator. Customization of courses and assignments is clean looking. There are a few different way to organize lessons, modules and the like to fit your teaching and training preferences, or virtual conferences. Assessing assignments and the built-in grading is a really fluid and offers a few different modes for categorizing activities. I usually use weighted system with some extra credit and compared to other platforms I've used like D2L or Canvas, Blackboard is much easier to work with. I Personally prefer Canvas, but Blackboard is really solid.
*My institution recently switched from Blackboard to D2L.
Cons
Blackboard comes with themes and font styles, but the over all look is kinda of boring, despite the various backgrounds it offers.
Blackboard also offers some embedded applications like Wikis, and other educational resources from publishers like Pearson, and while most of them seem to function, I've had many issues with these connected resources being broken.
Hyper links seemed to constantly break in my announcements after some time, this could be me or an issue with one of my student's browser though, but I thought I'd put it here for people new to this software.