About Jibble
The 100% free time tracking software, used by thousands around the world including Tesla, Pizza Hut, Hyundai, the UK'S National Health Service, and Skanska. It's free for unlimited users. Instant facial recognition and GPS allow for accurate attendance. Simplify your payroll with automated timesheets. Clock in from the mobile app, a shared tablet, web, Slack or MS Teams. Made for all industries, such as construction, F&B, retail, field services, manufacturing, healthcare, education, and startups.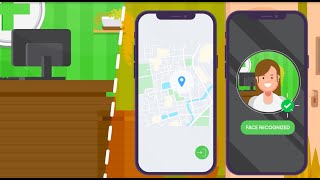 Jibble has a free version and offers a free trial.
Industry: Management Consulting
Company size: 51-200 Employees
Used

Daily

for

1+ year

Review Source
---
Review for Buddle
Overall, Jibble is a product that we'll continue to use.
Pros
Jibble is new when we signed up but it seemed like they were serious about listening to what we need as a business, adding features, making changes etc. There are still opportunities but the pricing is reasonable for what it does for us. Ex. We'd like to integrate Jibble with Xero, looks like there's a few extra steps for us to make that happen.
Cons
Glitches in a new software is to be expected, there a few with Jibble. Some gets resolved quickly, some needs a few follow up.
Reasons for Choosing Jibble
Price and functionality
Reasons for Switching to Jibble
Same features, better pricing and good support during onboarding and after sales.
Response from

Jibble

Kristine, thanks for your feedback. We are always working hard to improve Jibble and make it completely glitches free.

Replied 22/09/2022
Industry: Management Consulting
Company size: 2-10 Employees
Used

Daily

for

6-12 months

Review Source
---
Jibble keeps you focused & efficient with multiple remote teams in different locations/time...
We have been testing how the team adopts Jibble by slowly turning add-ons or functionalities on. It can be very helpful as a virtual check-in and become very specific as your remote team begins to cowork or move.
I had tested and used Jibble during 2016. Then again set up a remote team in 2019.
As soon as we have more than 1 remote team, in different locations, it is our go-to time tracking and activity/efforts management tool.
Pros
Jibble has been very useful so far to become more aware of effort and focus.
We benefit the most from our remote team management making different working schedule templates and assigning to teams; plus the tool reinforces policies such as working from authorized locations.
Cons
A desired feature might be the possibility to invite bots from multiple, differentJibble teams in a MS Teams domain/platform. Currently, we may only invite 1 Jibble team per MS Teams domain. This may allow us to assign a Jibble team to team/group in a MS Teams domain.
Integrations are becoming better.
Reasons for Switching to Jibble
Ease of use and control of user policies across platforms (app, web, desktop). Simple activity and time management for remote teams in different locations/time zones. Value for your money and billing only for active users.
Response from

Jibble

Hi Jonathan,

Great to see how Jibble helped you with tracking time especially for your remote teams.

The 1 Jibble team to 1 MS team limitation is on the MS teams side and there is no workaround at the moment. We'll let you know if that becomes a possibility in the future.

-Jibble Team

Replied 22/08/2020
Industry: Information Technology & Services
Company size: 2-10 Employees
Used

Daily

for

2+ years

Review Source
---
Good for Clocking In/out Business Team Tracking, not as good for Project Milestones
Simply measuring my hours. Ideally, I could measure projects milestones as well(but based on my next responses you will see why I do not).
Pros
The fact I can see weekly, monthly and that I can edit my clock-ins and outs.
Cons
The fact that it has to be sync. with google time. Not entirely sure what happens, but sometimes I press I clock-in on the phone and it just does not. No register stays on the phone. I believe it might be due to wireless connection though, yet no warning is given on the mobile application, at least that I am aware of.
Response from

Jibble

Hi Jo?o,

Thanks for leaving a review! Jibble doesn't have project milestones which is typical for a Project Management app which we are not but we are glad that it serves the purpose for your time tracking.

For the mobile app issue, kindly reach out to our support team via email ([email protected]) or via in-app chat. Internet connection plays a big role in the mobile app's performance but we have to check the root cause of any issues that you may encounter so please do reach out to our support team whenever you encounter any trouble.

-Jibble Team

Replied 01/04/2020
Industry: Design
Company size: 11-50 Employees
Used

Daily

for

1+ year

Review Source
---
A Comprehensive User Friendly App
Pros
- The User interface is easy to understand and work with and integrates with different application flawlessly. The Application allows the users to use the services remotely just not only from a computer but also from employee's mobile phones making it more accessible. The reporting element of this app is also very helpful.
Cons
- The app doesn't notify the users if the user login twice.
- Any user can manually change the time. We feel that this feature should only sit with admin rights. Allowing any user to change the timings can create inaccuracies within the record keeping.
Response from

Jibble

Hey Karim,

We are incredibly grateful that you took the time out to leave us this note.

You can actually set a Policy to restrict your members from editing their time entries. Just go to Settings > Policies > Enable Policies then set "Allow team members to edit/delete entries on their timesheets" to 'Do Not Allow" then click Save. That should do the trick! You can also set the "Require team members to Jibble Out before they can Jibble In again" to "Required" so they won't be allowed to clock IN again without clocking out.

I hope this helps!

- Jibble team

Replied 31/07/2019
Industry: Legal Services
Company size: 2-10 Employees
Used

Daily

for

1-5 months

Review Source
---
Fabulous website/app for tracking time and project management
Our payroll is much more accurate with our Jibble timesheets, and so is our client billing - we don't end up missing out on income due to lack of detail in timesheets.
I did have a bad experience with customer service. I added my personal (non-business) payment info 2 days before my trial was up, hoping to pay for the monthly service personally so I could show upper management that the software was worth the investment. That day my card was charged for the full annual payment. When I contacted customer service, I was given the run-around, asked to submit "screenshots" for "proof" that the website said 2 days left in my trial and that I hadn't picked the annual plan, and told that I agreed to the full year's payment up front. Once I sent the proof, the representative said she would talk to her manager and get back to me. It's been over a month and I never heard back, and I had to eat that entire year's payment. That was very frustrating.
Pros
It's simple to use, easy to learn, and quick and painless to implement in our office. Everyone got on board quickly! The management loves the detailed notes about time spent on each project.
Cons
We wish labeling projects were easier. For example, we have different areas of our business, and it would be nice to be able to label a project "area 1" and also have the client name without having to create a "client name area 1" project for every single client we have. We have clients that cross areas and we'd rather be able to keep the client names consistent and be able to apply labels within that client name/project.
We also hope for more customizable timesheet exporting. The raw data as exported isn't appropriate for submitting to upper management, and requires formatting and editing. It's also strange that when you choose "include detailed notes from time entries" that it comes on a different sheet in the workbook that needs to be cut, pasted, and then matched with the appropriate time entry - that's a huge time waster for us.